Leopard Intelligence Resources
We're committed to providing up-to-date research and data on legal industry topics that matter to you. From webinars and infographics to research reports and articles, Leopard Solutions is your source for the legal
intelligence you need.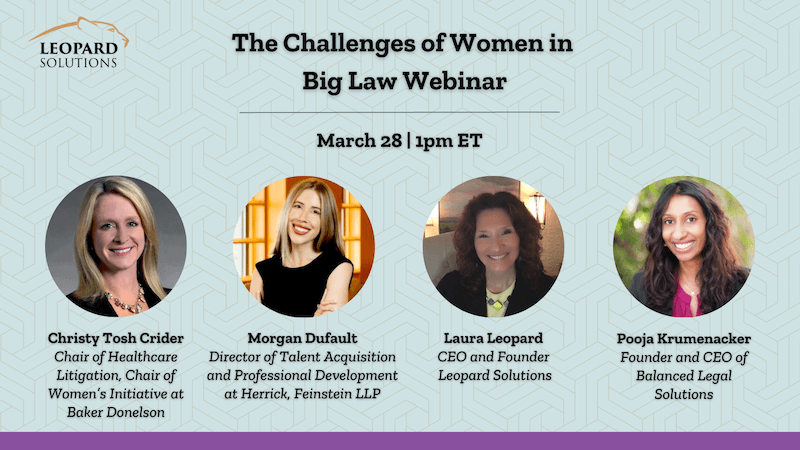 Webinar Replay and Slides: The Challenges of Women in Big Law
May 8, 2023
In our recent webinar, a panel of female industry professionals joined Laura Leopard, CEO of Leopard Solutions, to delve deeper into the results of the women working in the Top 200 survey and discuss the opportunities and obstacles facing today's women attorneys.
Subscribe to our newsletter