The Legal Industry's Most Inclusive and Up-to-Date Law Firm Rating System
The Leopard Law Firm Index (LLFI), established in 2020, is a real-time rating system for Leopard Solutions-affiliated law firms. The LLFI evaluates firms' profitability, viability, growth, and opportunities using quantitative data and size-adjusted numeric weighting.  
 Compare your firm against competitors using insights derived from the LLFI tool analysis, part of Leopard BI (Business Intelligence) solution.  
---
Leopard Top 250
Scroll to see the entire list of firms and scores: Updated twice a week

Firm Name
Score
Status
Stay Competitive, Stay Informed – Real-Time Updates
In today's fast-paced world, a ranking system that changes as the facts change is critical. 
The LLFI provides real-time updates, refreshing twice a week to give you an up-to-the-minute view of firms' performance. Improved data accuracy is essential for effective planning and achieving success.
Recognized Top Law Firms of 2022     
The Leopard Top 200 badge recognizes firms for their consistent LLFI rankings throughout the year, demonstrating firm health. Leopard Solutions identified the top law firms of the 2022 Leopard Law Firm Index based on growth and stability.    
In the 2022 list, the top five recognized firms were Kirkland & Ellis LLP, Greenberg Traurig LLP, Latham & Watkins LLP, Morgan, Lewis & Bockius LLP, and Goodwin. 
View the list of the top 200 firms of 2022.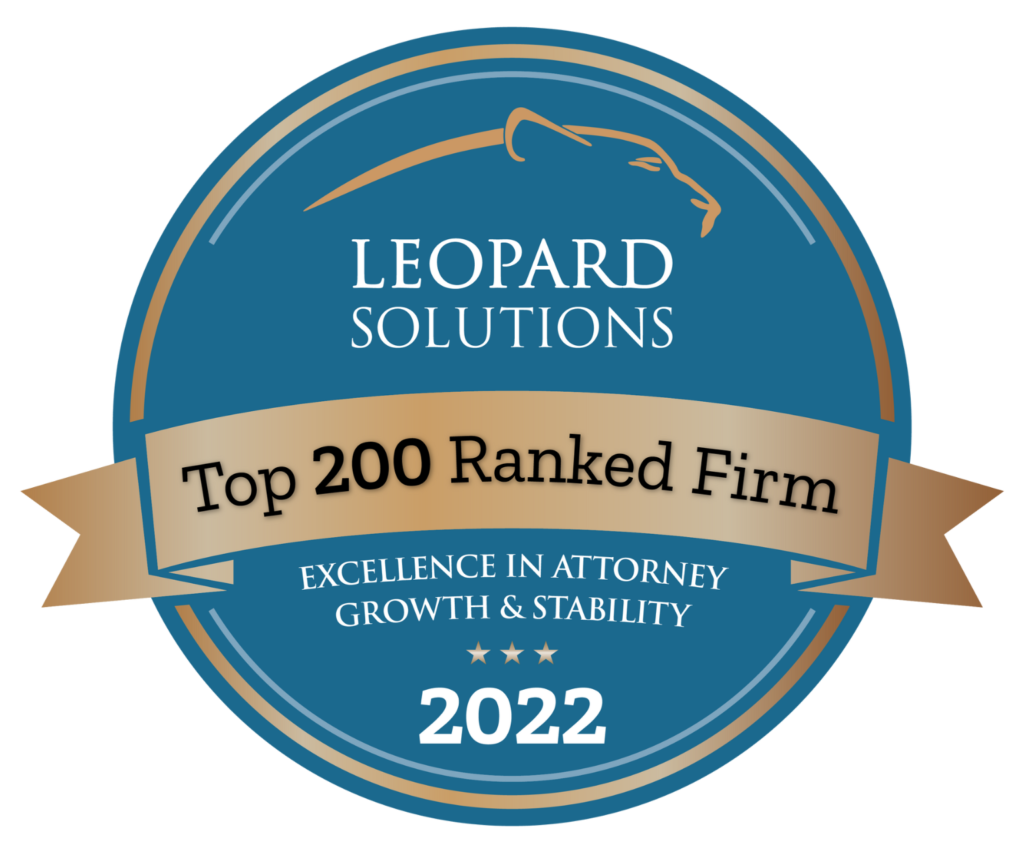 How We Measure Law Firm Sustainability
The Leopard Law Firm Index measures law firm sustainability using eight indicators and removes bias towards firm size. 
These factors include: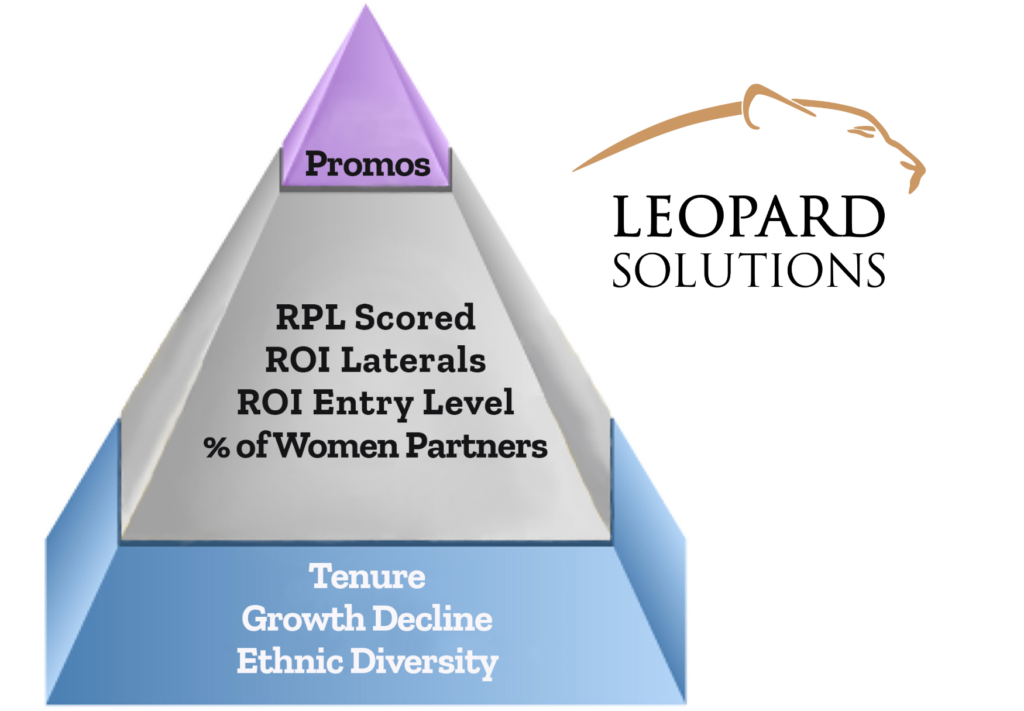 Promotions to partner 
Growth/Decline in revenue per lawyer (RPL) over a five-year period 
Relative success in lateral recruiting and general retention (partner and associates)
Relative success in recruiting and retaining entry-level attorneys 
Percentage of women partners
Average attorney tenure 
Growth/Decline in attorney headcount
Ethnic diversity within the firm  
What Sets the Leopard Law Firm Index Apart?
Unlike other law firm rankings, the LLFI accurately portrays a firm's stability using "ungameable" data. Updated twice a week, this index takes into account market shifts, attorney movements, diversity figures, and other scored metrics, not solely relying on financial data. 
Every year, we observe firms facing financial difficulties yet still maintaining high national rankings. We recognize that financials alone do not provide a complete picture of a firm's health. Therefore, we have compiled data points that offer a more precise evaluation of a firm's strengths and weaknesses. 
Paving the Way to Excellence in 2023
The release of the 2023 top 200 firms list is planned for early 2024. As firms adapt and change, their scores could vary. With a few months left in 2023, there's still time for firms to enhance their standing within the rankings.  
This year, we may see some new additions to the top lawyer firm, including Dentons, Cooley LLP, WilmerHale, and Jackson Lewis PC. 
Empowering You with Data-Driven Insights
Included in our Leopard Business Intelligence (BI), our users can run their own analysis using the LLFI tool, enabling them to compare firms for deeper insights, understand the factors influencing each firm's score, and assess legal marketplace dynamics. As firm scores evolve, this information becomes crucial for decision-making in representation or career choices.  
Your success in the dynamic legal landscape hinges on being well-informed. Whether it's business intelligence, competitive analysis, recruitment, or retaining attorneys, Leopard is here to assist you.  
 Request a short, personalized demo today!