for Legal Service Providers
 Law Firm and Corporate Counsel data to support marketing and business development, strategic consulting, and legal market analysis.
Leopard Solutions has been a trusted resource for the legal community since 2002. Our database has proven to be the go-to provider of accurate and detailed contact and biographical data on law firms and corporate in-house attorneys. Our legal intelligence platforms support legal market advisement utilizing current and historical law firm research.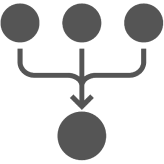 Marketing & Business Development
Utilizing the Leopard List law firm and Leopard In-House attorney search databases, marketing professionals can create targeted lists of attorneys using multiple search filters such as practice area, location, attorney type, job specialties, and more. Connect with decision-makers in the legal industry and size the legal market for potential business development opportunities. Monitor law firms in real-time using our firm intelligence tools to better serve your clients.
Strategic Consulting
Uncover law firm trends and monitor growth and decline with Firmscape. Leverage Leopard BI to advise law firms on merger and acquisition opportunities and law firm health. Utilize Leopard intelligence to consult on law firm strategic growth plans by utilizing current and historical data.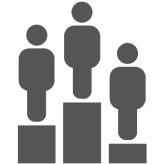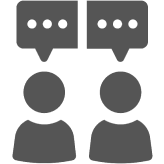 Legal Market Analysis
Leopard intelligence tools allow legal service providers the ability to do deep-dive analysis on law firms with 5 attorneys firm-wide and up. Monitor news, law firm market changes, and trends by setting daily alerts. Utilize the predictive analytics found in Leopard BI to advise law firm clients and uncover business development opportunities.
Find out why Leopard is the most trusted legal database provider in the industry.
More Leopard Resources

Leopard's legal news aggregator where we look at the latest law firm news from multiple news and press release outlets.

A listing of legal recruiters across the U.S.

Legal market research papers developed by Leopard Solutions.