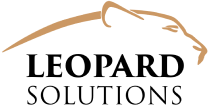 for Corporate Legal Departments
Law firm and corporate counsel intelligence to support outside counsel management, in-house recruiting and staffing, and legal market analysis.
Leopard Solutions has been a trusted resource for the legal community since 2002. Our database has proven to be the go-to provider of accurate and detailed contact and biographical data on law firms and corporate in-house attorneys. Our legal intelligence platforms support corporate counsel hiring strategies and compiling legal market analysis on law firms of varying sizes.

Outside Counsel
Corporate counsel can utilize our Leopard law firm intelligence platforms to benchmark law firm metrics such as client representation, diversity, attorney growth, and staffing leverage. Monitor and track law firms utilizing daily customized alerts. Design requests for proposals (RFP's) for outside counsel hiring based on accurate and verified law firm data that align with corporate goals and strategies.
Recruiting & Staffing
Corporate counsel can use the Leopard List and Leopard In-House attorney search databases to create targeted lists of lateral candidates. Bring more work in-house by finding the right attorney utilizing search filters such as practice area, attorney type, industry and work experience, educational and biographical data, and more.

Legal Market Analysis
Leopard intelligence tools allow corporate counsels the ability to do deep-dive analysis on law firms with 5 attorneys firm-wide and up. Monitor legal industry news and law firm trends by setting daily alerts. Utilize the predictive analytics found in Leopard BI to track law firm health and attorney connections and potential relationships.
Find out why we are the most trusted legal database provider in the industry.
More Leopard Resources

Leopard's legal news aggregator where we look at the latest law firm news from multiple news and press release outlets.

Recruiter Directory
A listing of legal recruiters across the U.S.

Legal market research papers developed by Leopard Solutions.