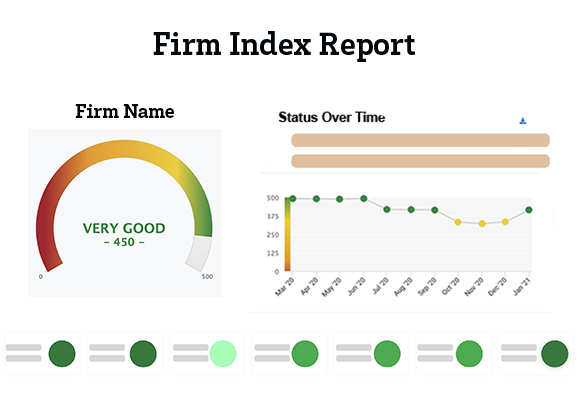 Leopard BI (Business Intelligence)
Revolutionizing Legal Insight and Business Development with unique tools, data, and predictive models for law firms, legal recruiters, law schools, legal service providers, in-house counsel, and corporations
Leopard BI – modern tools for a successful law firm. Harness the power of over 20 years of research data along with predictive analytics as a go-to resource to measure benchmark and predict and accelerate business development. Business tools for the business of law.
These unique tools provide law firm leadership, consulting professionals and corporate counsel informative and measured outcomes utilizing current and accurate data on topics such as mergers and acquisitions, attorney recruiting and retention as well as law firm growth and success.
Identify possible acquisition targets or merger candidates and let the system access the risk. See More
A new dynamic law firm ranking system that is based on ungameable data. As firms change through the year and quarter to quarter, see their changes in real-time. See More
The best business development tools for attorneys. These three reports allow firms to leverage attorney history for business development, find new client opportunities, and optimize connections for recruiting. See More
How much money are your recruitment practices costing your firm? See the scores for both laterals and entry-level hires and the calculations of the costs involved. See More
The Law Firm Competitive Match Tool enables law firms the ability to quickly identify statistically probable competitors in each practice and office. Law firms can benchmark their competitors based on our Leopard Law Firm Index Score, attorney ROI (success in attorney retention), and Growth Decline metrics. This is the first tool of its kind. See More.
The Law Firm Benchmarking Tool gives law firms of all sizes the ability to benchmark their firm against peer firms utilizing Leopard Solutions' research in critical areas such as attorney growth/decline, ethnic or gender diversity, law firm financials, RPL (revenue per partner) and PPP (profits per partner), attorney promotions and retention, and more. Law firms can also benchmark themselves against other firms utilizing the Leopard Law Firm Index, a composite ranking of law firms updated twice a week. Learn more.
The Alumni Tracker makes building law firm alumni networks fast and easy. What once took countless hours and was out-of-date the minute you finished is now accessible in just a couple of clicks and is updated twice each week, so you can be sure you have the most up-to-date alumni database. Learn more.
The Coach's Corner, a first-of-its-kind tool, centralizes all of the rich Leopard Solutions data into talking points – comparing one firm with the candidate's current firm – helping internal and external legal recruiters shape the narrative surrounding why an attorney should be interested in joining their law firm. Learn more.
The Practice Group Acquisition Tool allows firms to identify specific groups that match their set qualifications and see the potential outcomes based on exclusive Leopard Solutions data. Learn more.
Competitive Intelligence & Benchmarking Tools
A variety of reports designed to provide law firms data on who their competitors are within particular practice areas and locations based on the number of attorneys and type of work being performed. Law firms can utilize data to benchmark their firm with competitors comparing firm financials, client representations, and staffing ratios. An analysis is provided to allow law firms to stay ahead of their competition and win more business.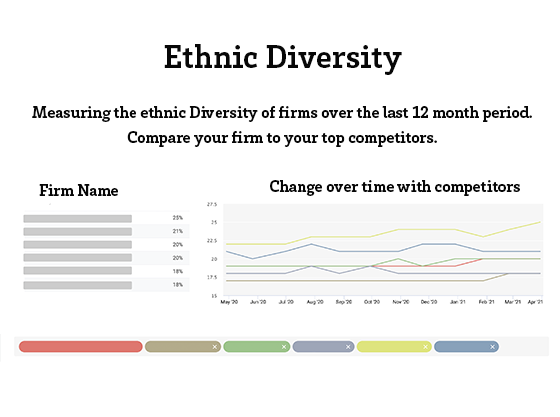 The Leopard Solutions Difference
Leopard BI comprises a number of predictive analytic tools and reports that provide strategic research and business development opportunities for leaders in the legal profession. Updated twice a week, these reports are imperative for any law firm looking for growth. Since 2002, Leopard Solutions has been a trusted go-to resource for our clients. Request a demo to learn more.

A law firm directory offering market research on all top domestic and international law firms. Firmscape offers curated reports with the ability to drill down to the attorney level for a 360° overview of any firm including your own. Control the narrative of your firm with a bird's eye view of where you stand.

Provide your clients with the data they need to make the best decision. Leopard Job Search is an online portal providing real-time updates Monday through Friday as we monitor law firm openings several times each day. Leopard Jobs allows you to research all open, closed, or changed jobs and to set custom alerts so you never miss a new opportunity.

One of the largest and most accurate legal corporate counsel directories built on the same great platform as Leopard List. Leopard InHouse provides a unique repository of actionable data that can be used for all your business development and growth needs.
Find out why we are the most trusted legal database provider in the industry.