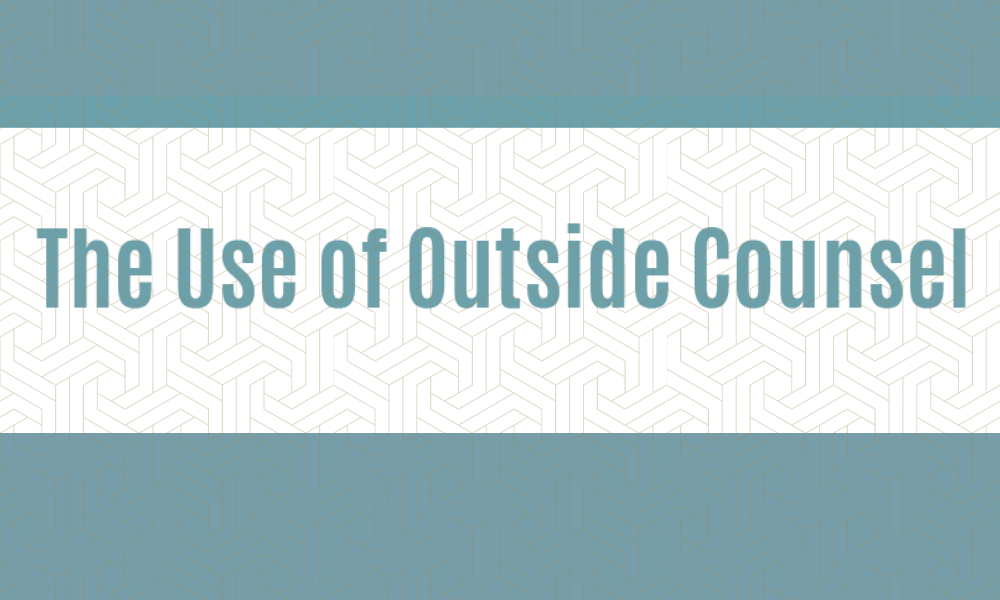 The Use of Outside Counsel
How much work is allocated to outside counsel and what are the driving forces in choosing law firm partners?
Leopard Solutions' 2022 In-House survey showed that the majority of respondents (98%) hire outside counsel, with litigation (50%), corporate (17%), and intellectual property (10%) being the most in-demand practice areas.

How can firms stand out amongst the competition?
When evaluating outside counsel, the most important qualities General Counsels (GCs) seek are responsiveness (87% rate this as highlight important) and legal expertise (85% indicating high importance). Respondents also expressed that diversity, equity, and inclusion (DE&I) also play a significant role.
They're looking for partnership.
GCs value firms that can provide practical, business-oriented advice, creative solutions, and business and subject matter connections. This illustrated that the ability to leverage an attorney's professional history has never been more important.
Having a tool like Leopard BI, which identifies meaningful connections from attorneys at a firm into targeted industries or corporations, offers benefits beyond business development; it's a client relationship tool that allows firms to act as a true, strategic partner to their clients and a valuable resource.
Additionally, we asked how important the following factors are in choosing outside counsel:
Cost came in as the factor with the highest degree of importance (42% of respondents rated it as very important), while 40% stated that mentions in legal guides were not at all important. Respondents added that they look for subject matter experts, firms that can provide business connections, and those who provide clear communication. They also place value on those they've heard speak at industry conferences. Beyond everything else, they're looking for firms that can be a strategic partner and help them in their role and business.
The Leopard InHouse tool is specifically designed to serve the specialized needs of your corporate counsel search, business development, sales, and marketing.
Division of Work
Survey respondents predominately handle 50-100% of their work in-house. Up to 50% of work is outsourced to law firms, while less than 25% is outsourced to alternative legal services providers (ALSPs). Firms that can offer practical business advice, creative thinking, and leverage attorney relationships to provide valuable connections will likely stand out in the market.
Leopard Solutions clients with access to the Leopard Law Firm Index, as part of their subscription to Leopard BI, can benchmark their firm against competitors and gain insight into how to make your firm stand out.
The In-House Counsel Survey Report shares analytics from 473 in-house counsel attorneys surveyed on why in-house counsel decide to leave law firm life, what drives their hiring decisions for outside counsel, and data from our in-house database to provide insights into market trends.