Leopard Solutions Accelerates Growth with Move to Expanded Manhattan Office Space
July 5, 2022
Leopard Solutions Expands Office Space, Moves to New Office on Madison Avenue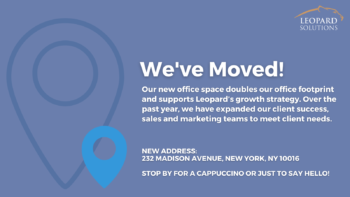 Leopard Solutions, a leading provider of legal market intelligence solutions to law firms, legal service providers, recruiters, law schools and corporations, has moved into new office space at 232 Madison Avenue in New York City, which will allow for further expansion as the company continues on its growth trajectory.
The new office space doubles the office footprint and supports Leopard's growth strategy. Over the past year alone, Leopard Solutions has expanded its client success, sales and marketing teams to meet client needs.
Laura Leopard, Founder and CEO of Leopard Solutions says, "Leopard has seen rapid growth over the last year and significantly expanding our office space has been an essential step to support this progression." She continues, "The decision to expand our office space was a logical step in our business growth strategy."
The new office space better accommodates our growing team and enables us to hire additional talent to continue to provide industry-leading support and service to our clients. The additional space will also help drive innovation and provide the opportunity for further expansion into additional services.
Leopard Solutions' new open office space will help support employee collaboration with improved meeting areas and encourage networking by providing more opportunities to recharge during breaks in large, communal spaces.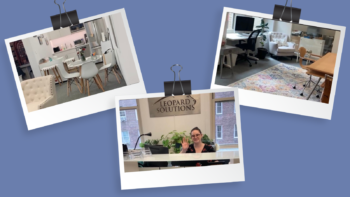 Laura says, "The new space provides us with a collaborative environment that has already had a big impact on our projects. We offer our employees a hybrid work schedule, and we believe this added flexibility will be beneficial to them and further separate us as an employer of choice in the legal market. We invite our clients and friends to stop by our office and visit us."
Leopard Solutions' new office is located at 232 Madison Avenue, New York, NY 10016.
About Leopard Solutions
From business development solutions to competitive intelligence to lateral recruitment to our curated and customizable market research reports, Leopard Solutions offers the highest quality, most accurate and in-depth data on the legal market for law firms, legal recruiters and legal departments.