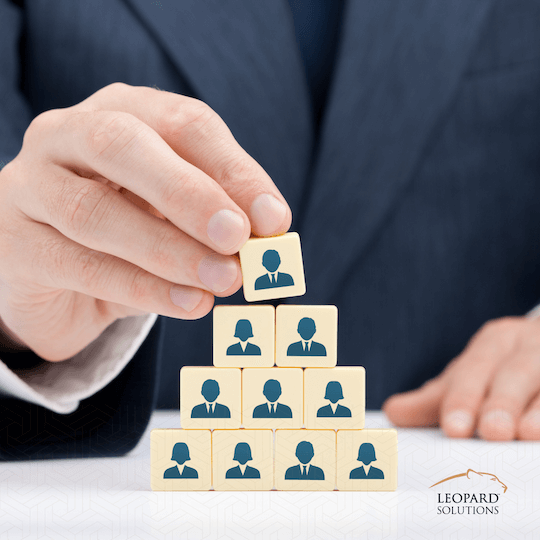 White Paper: Building a Lasting Legacy
Empowering Organizations Through Strategic Succession Planning
NOW AVAILABLE!

Succession planning is vital to organizational management, ensuring a smooth leadership transition and empowering the next generation of professionals. However, many organizations, including top law firms, need help implementing effective succession strategies.

This report, authored by Laura Leopard, Founder and CEO of Leopard Solutions, sheds light on the critical issue of succession planning within organizations, focusing on the legal sector.

Several key findings in the report highlight possible challenges and present thought-provoking insights and recommendations, emphasizing the urgent need for strategic success planning.
Key Takeaways:
Concerning Distribution of Partners:

A notable concentration of senior partners nearing retirement age hampers recruitment and retention efforts, prompting mid-level partners and associates to seek alternative career advancement.

Detrimental Effects of Neglecting Work-Life Balance and Advancement Opportunities:

Inadequate focus on work-life balance and limited career growth opportunities can harm law firms' overall success and sustainability.

Fostering a Multigenerational Management Approach:

Passing the baton to the next generation and embracing a multigenerational management approach fosters a culture of empowerment, retains top talent, and adapts to the evolving legal profession.

Recommendations for Empowerment and Talent Retention:

The report provides valuable recommendations to empower employees, retain top talent, and create an environment aligned with the expectations and aspirations of younger generations.

Embracing Strategic Succession Planning:

Proactively adopting strategic succession planning is crucial for long-term growth and success in the legal industry.

Watch the replay of the webinar here.