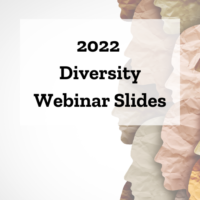 2022 Update: Diversity in the Legal Industry
Has the needle moved over the last 12 months?
In September of 2020, Leopard Solutions released new functionality, allowing firms to search for attorneys who have a high probability of gender or ethnic diversity, in hopes that firms could utilize the new data points to find and hire attorneys from underrepresented groups. We provided an update in 2021 showing firms had made only marginal progress in that year.
Now, in 2022, we look to see if firms have made progress in terms of creating more diverse and inclusive organizations.