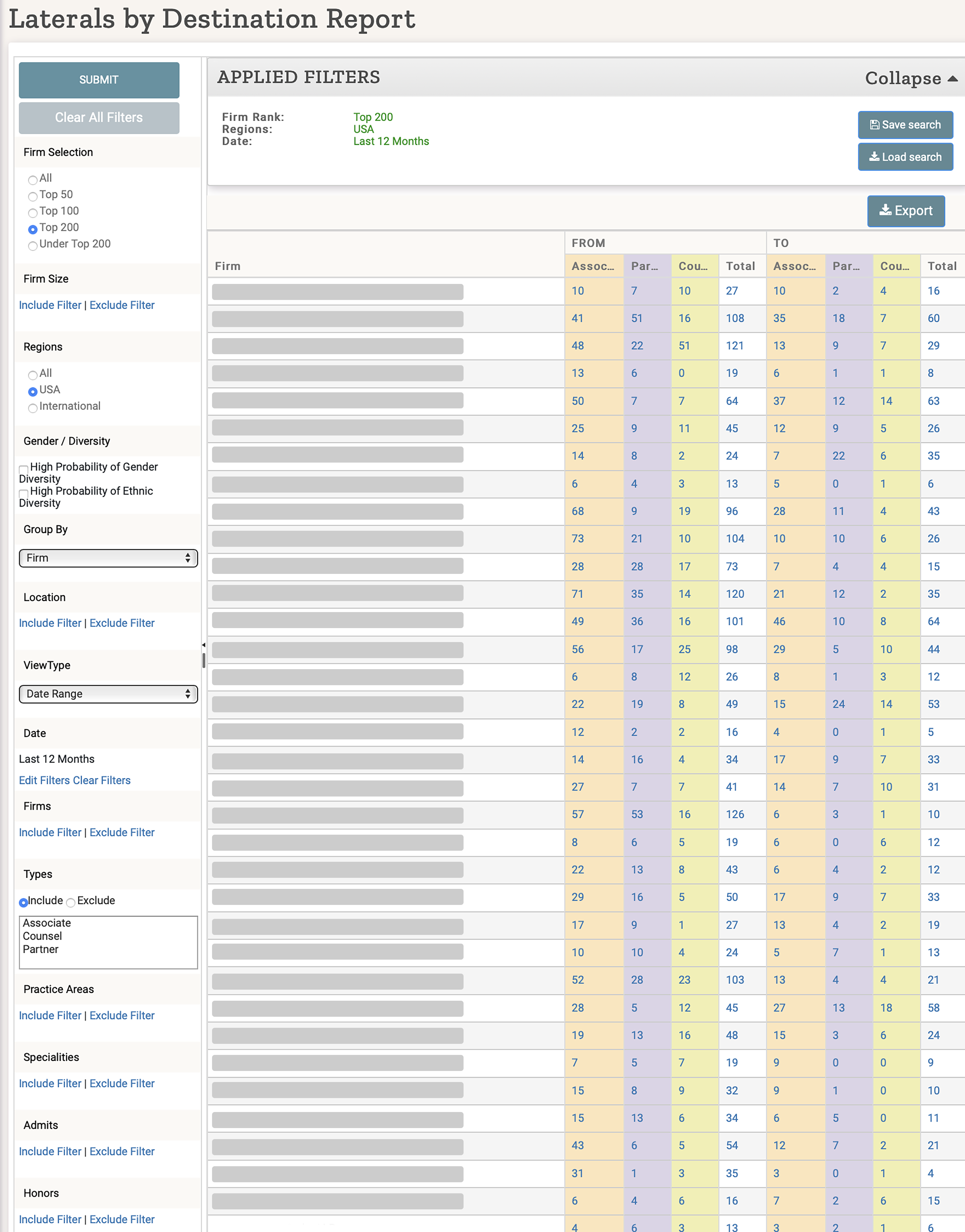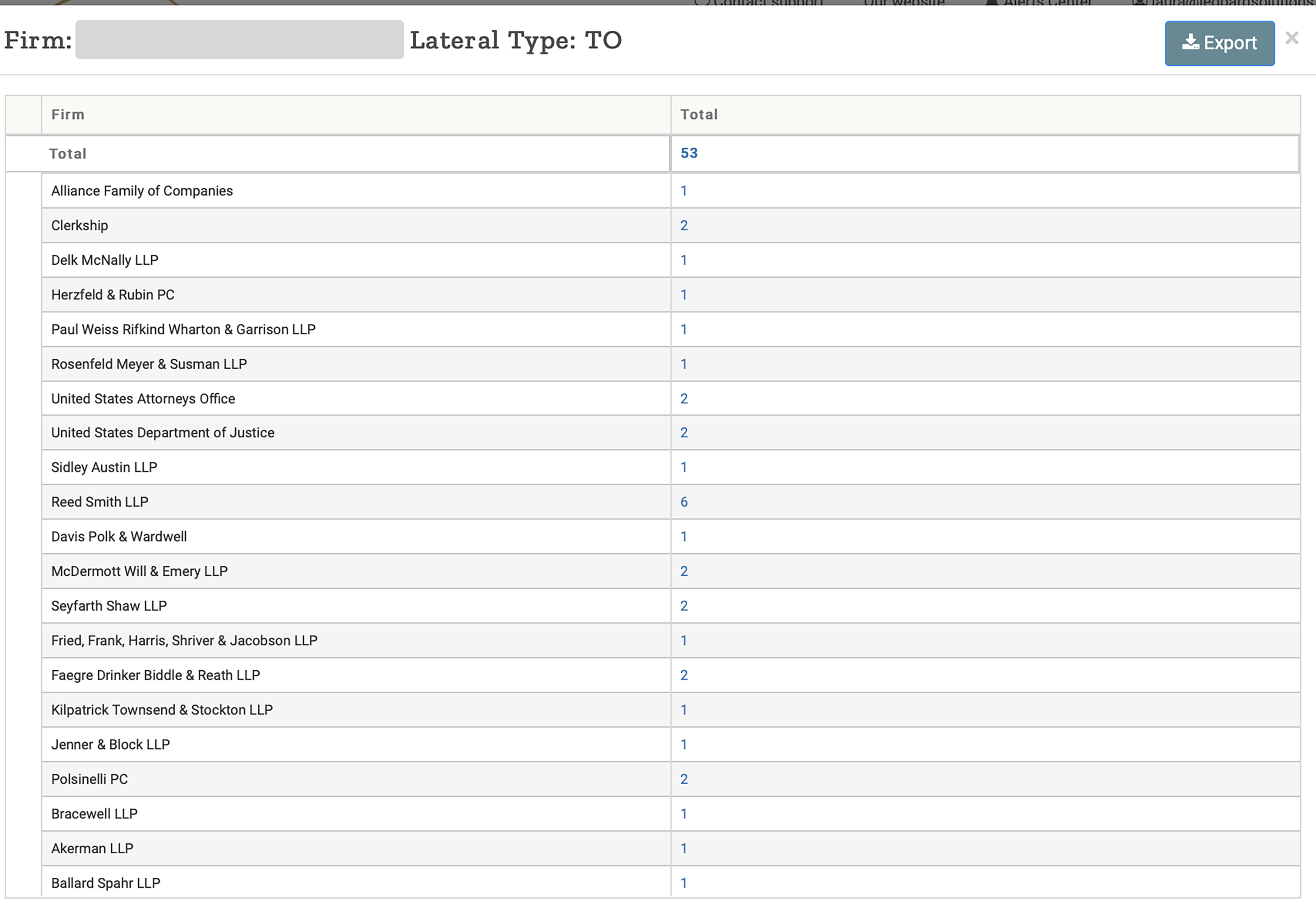 Use the Laterals by Destination Report to see who moved in and out of every firm and details of where they have been.
This one-of-a-kind report gives you an in-depth snapshot of who is coming and who is going for law firms of all sizes throughout the country. Drill down to see from where they came, where they're going, and drill down again to see more about the actual attorneys who made those moves.
You also have the ability to search for laterals from 2006 onward, providing unique historical market intelligence on the success of lateral moves by the firm, practice, specialty, diversity, and more.