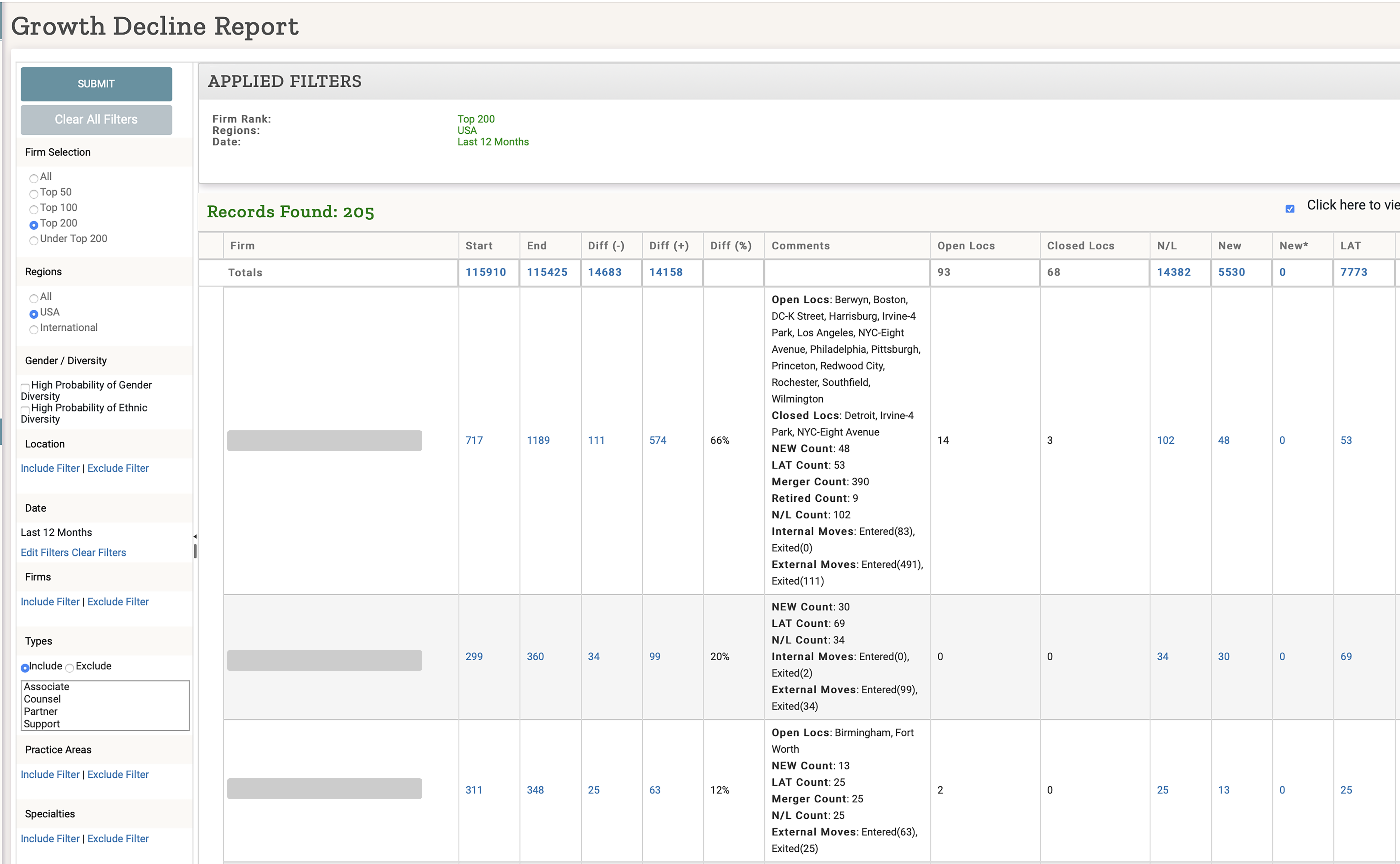 Gain Immediate Insights into Firm Growth with Our Comprehensive Reporting Tool
Discover real-time growth and stagnation trends within law firms, practices, and locations effortlessly. Our intuitive platform empowers you to run detailed reports showcasing headcount changes over the past 12 months, all while providing the flexibility to slice and dice data by location, practice area, and more. With our customizable date filter, you can tailor your views to span several years or focus on specific months of interest.
Benchmark the growth or decline of law firms by analyzing headcount percentage changes, identifying patterns, and pinpointing areas of expansion or contraction. Access a concise summary of office openings and closures, along with a comprehensive overview of headcount fluctuations.
Furthermore, our innovative Growth Decline metric plays a pivotal role in our Leopard Law Firm Index, a dynamic ranking system that sets the standard in assessing law firms' performance. Stay ahead of the curve and make data-driven decisions with ease.