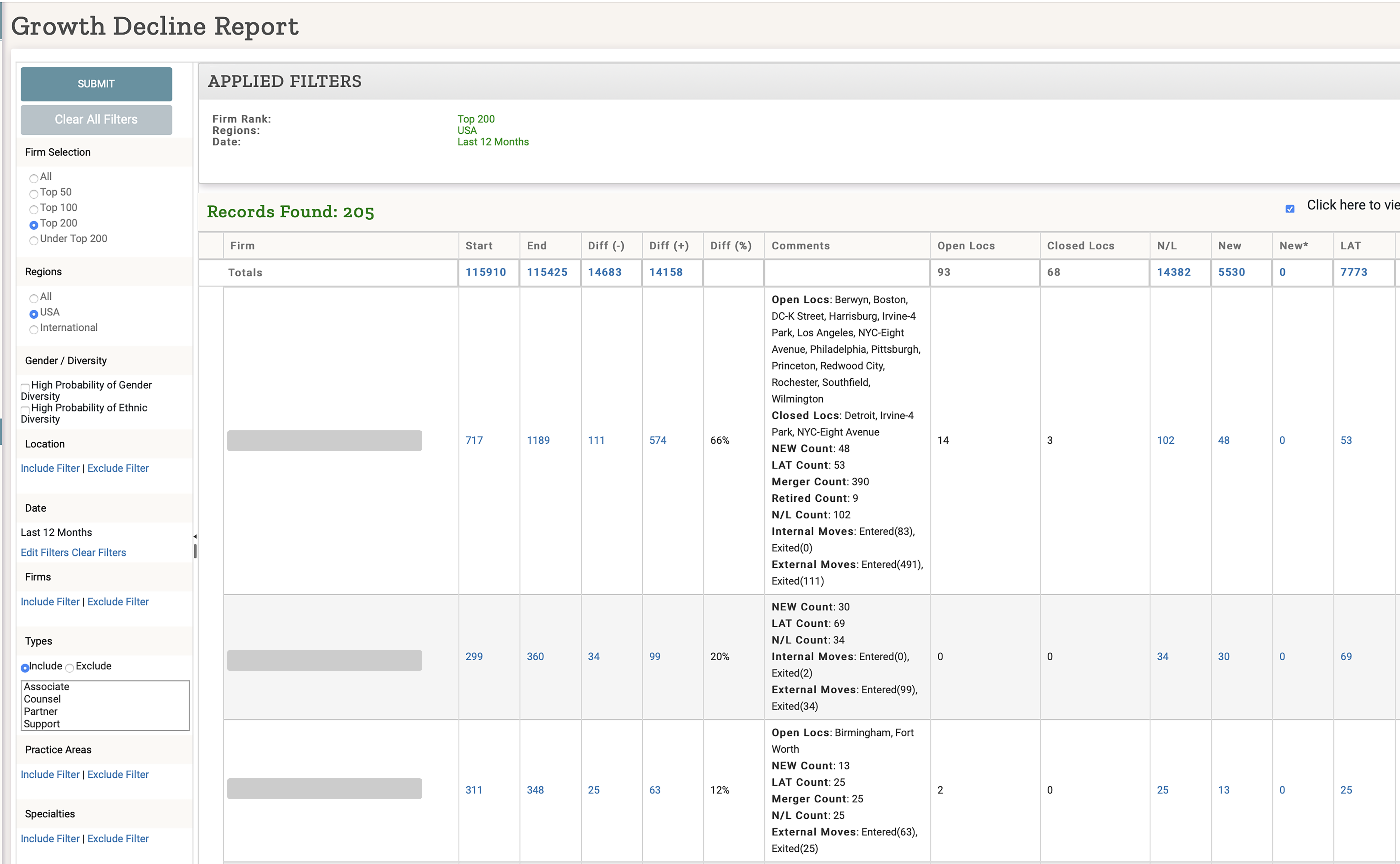 See instantly who is growing and who is not by the firm, practice, and location.
Run reports showing changes in headcount over the last 12 months, slice and dice by location, practice, and more. Change the date filter to see custom views that can span several years or just a few months. Benchmark law firm change in headcount by percentage and identify how the law firm is growing or declining and where. See a summary list of office openings and closures along with an overview of the headcount change.
The Growth Decline metric is also used in our Leopard Law Firm Index a new and dynamic ranking system.