Phil Flora to Speak on 2021 ILTA Conference Panel on Marketing Collaboration with Legal Marketing Leaders
August 26, 2021 @ 10:30 am
Location: Virtual
Event Type: Webinar
Phil Flora, Leopard Solutions' Vice President of Sales and Marketing, was part of a virtual panel on marketing collaboration at the 2021 ILTA Conference on August 26th.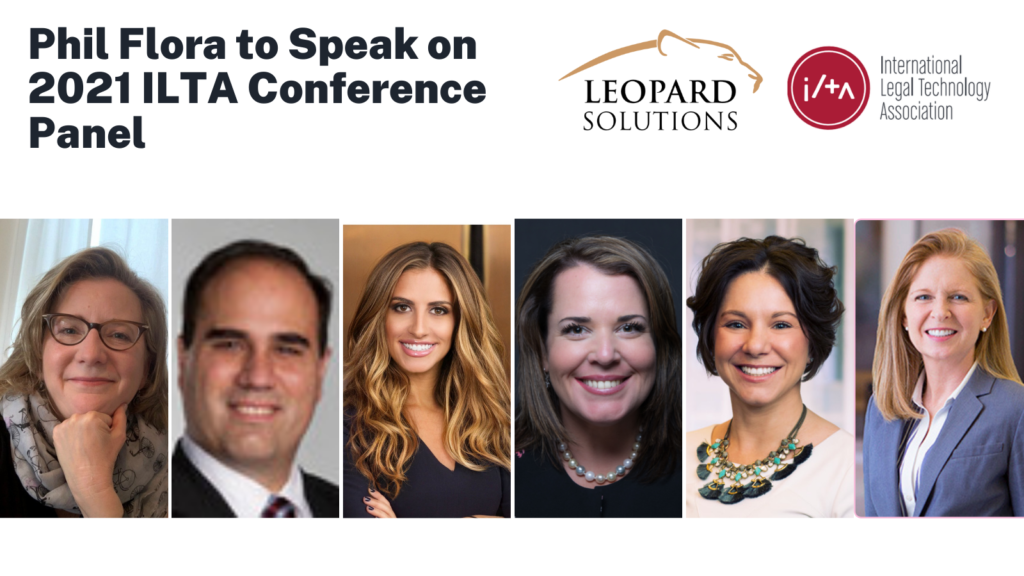 Phil and his co-panelists presented a session on collaboration between marketing and business development at law firms with other departments. Phil's co-panelists included:
As the ILTA session description notes: As marketing and business development are co-dependent, they are also simultaneously evolving and strategically growing with a greater focus on collaboration and listening to client and industry demand in order to stay a step ahead. Join a panel to discuss how they have removed silos between departments and are focusing on client (internal and external) value and success with the marketing, business development, practice management, and other team functions being a component contributing to the value.