Laura Leopard to Be a Featured Speaker on a Women Who Wow Webinar Featuring Women Entrepreneurs on 6/29
June 29, 2021 @ 12:30 pm
Location: Virtual
Event Type: Webinar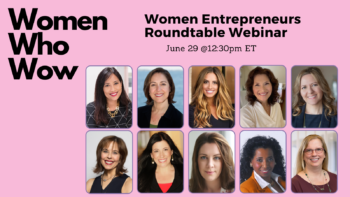 Laura Leopard, Leopard Solution's CEO and Founder, was a featured speaker on the 2021 Women Who Wow Webinar Featuring Women Entrepreneurs on June 29.
A group of women entrepreneurs on the roundtable discussed how they started and built their businesses, their tips for networking, scaling their businesses, getting clients, marketing themselves and much more.
They also provided advice for how others who are thinking about going off on their own can do it too, managing a 'side hustle' and what you can learn from their experiences.