for Law Schools
A complete suite of robust tools for the new attorney.
The successful entry of your law students into the professional market ensures the power of your brand reputation and reach. Providing the right tools to help them succeed is key. Modern data solutions help law school students take the leap into law firm life.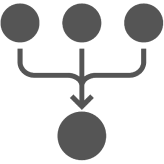 Network & Connect
Create a pipeline of practicing alumni for networking and mentoring opportunities. Track and monitor careers over time and keep your graduates in view.
Career Access
Search for internship and fellowship opportunities with access to a large directory of legal recruiters and other job openings. Help students understand the legal job market and spot hiring declines and shifts.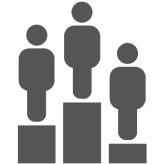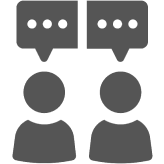 Data Rich
Over 15 years of hiring trends and law firm information. Research firms that recruit directly from your school, benchmark starting salaries by firm or location. Arm your students with actionable data with our data solutions.
Find out why we are the most trusted legal database provider in the industry.
More Leopard Resources

Leopard's legal news aggregator where we look at the latest law firm news from multiple news and press release outlets.

A listing of legal recruiters across the U.S.

Legal market research papers developed by Leopard Solutions.
.