Three Ways Recruiters Can Help Law Firms Build Their Narrative to Effectively Recruit Lawyers Using Leopard's Talent Management Tools
December 13, 2021
So much of attracting talent is about building a narrative and creating a story that sells a candidate on a firm. Every firm has bright spots, and as a legal recruiter in one of the hottest job markets of all time, it's up to you to match candidates with the right firms.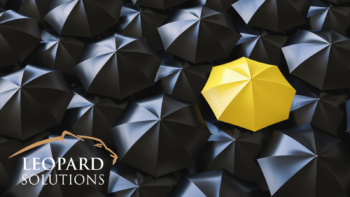 Here are three ways legal recruiters can help a firm build their narrative using Leopard's talent management tools:
Use our Recruiting Connection Report to identify lawyers a candidate already knows at a firm. Having connections in place will help tell a story of a seamless transition into a new organization.
Use our Competitor Match tool to highlight a firm's strengths by practice area or office location. Even if the firm overall is struggling, there are often bright spots within the organization that can help sell your story.
Use our Benchmarking Tool to compare 18 key metrics for up to 15 different firms at a time. Our Benchmarking Tool goes beyond firm financials and includes metrics on diversity, time to make partner, and their rate of promotion to partner. Using this tool, you can do side-by-side comparisons to highlight a firm's biggest strengths.
With these tools and Leopard's other talent management solutions, you'll be able to craft a narrative that will help you place the right candidates in the right position.
If you'd like to learn more about Leopard BI, reach out to Phil Flora, our VP of Sales and Marketing.