Leopard Solutions Webinar: How to Use Our Newest Reports Tracking Law Firm Alumni and Attorney Arrivals and Departures to Your Advantage
August 31, 2021 @ 1:00 pm
Location: Virtual
Event Type: Webinar
Join us on August 31 at 1pm ET for a webinar to learn about two new Leopard Solutions reports with Leopard Solutions' CEO and founder Laura Leopard.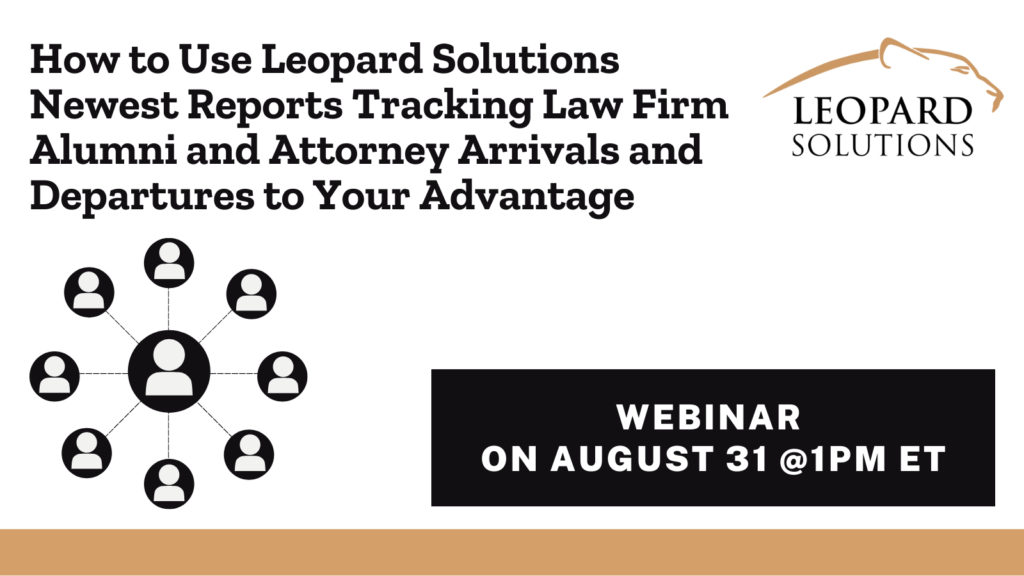 The first report, residing in our Firmscape tool, is our Attorney Entrance and Exit report, a powerful tool that allows you to search for attorneys that entered or exited a firm during a specified time period.
Second, we are excited to introduce the newest Leopard BI report – the Alumni Tracker. This first-of-its-kind tool puts your entire alumni network at your fingertips, saving you hundreds of hours of internet searches and phone call trying to track down your network.
During this webinar, we'll discuss the value this data to your business intelligence efforts, review use cases for these tools, and walk through how to use them.