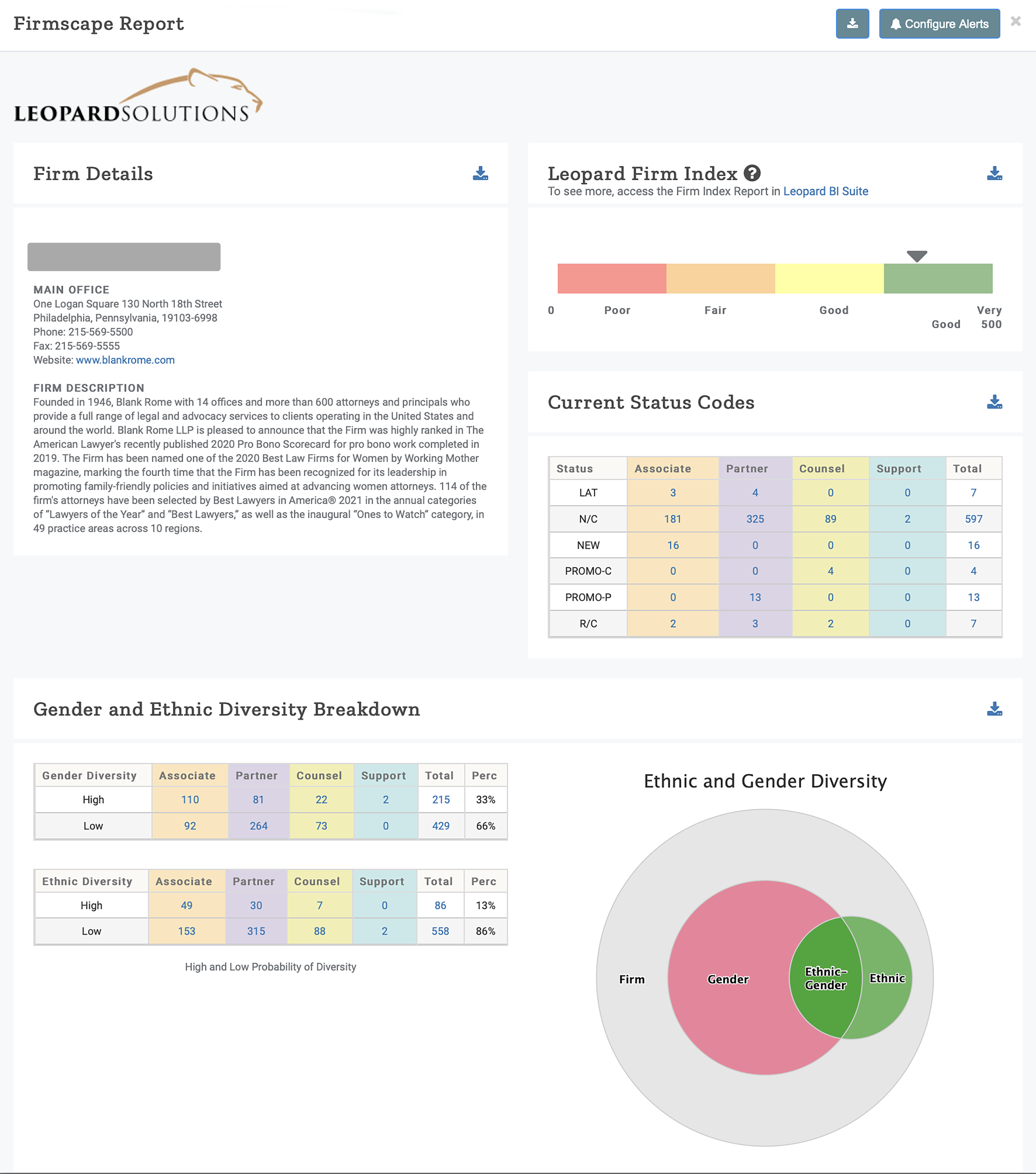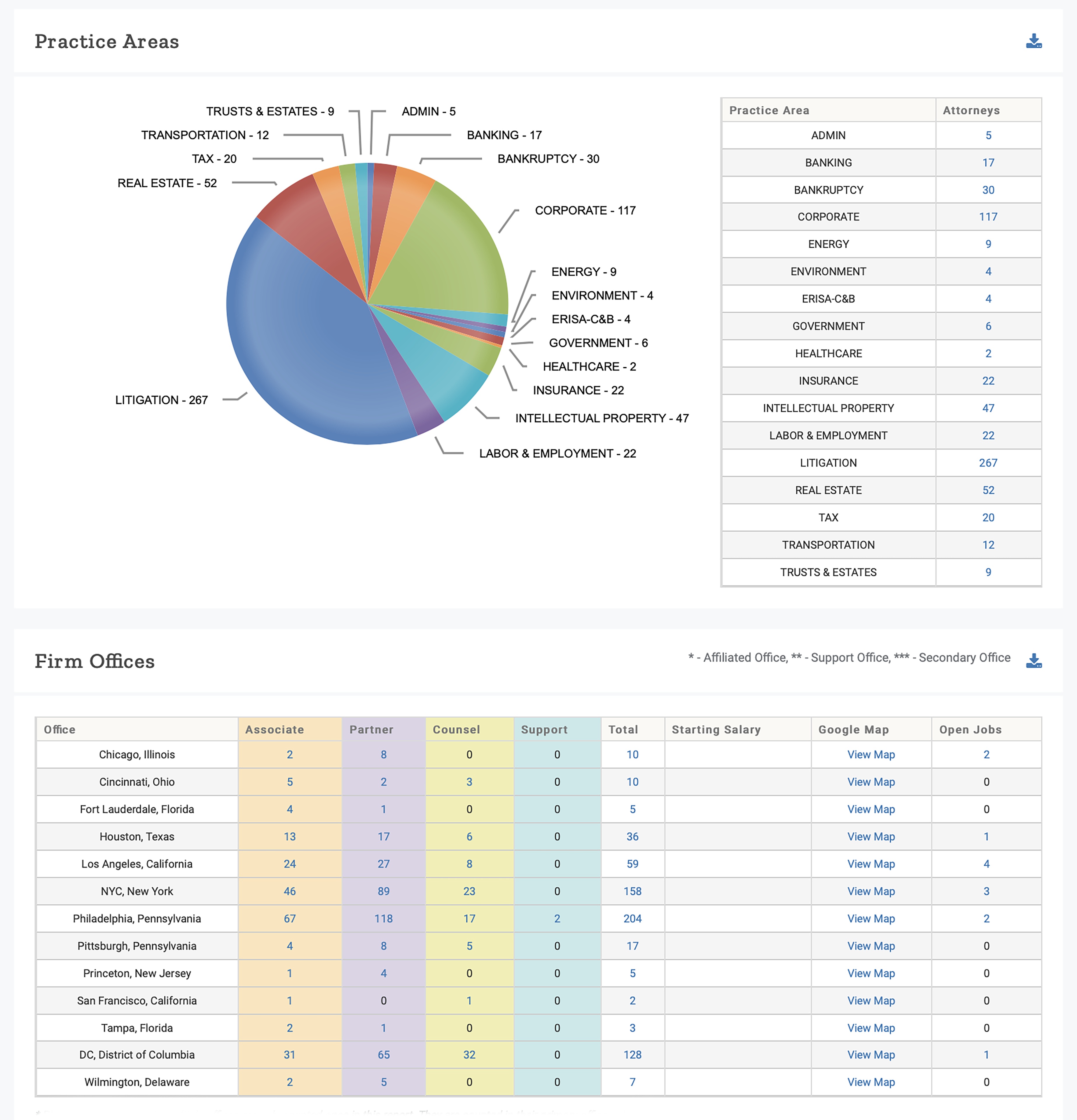 The Firmscape Report is the combination of several reports that combine to show a 360-degree view of a law firm.
What is their footprint? What are their largest practices? Are they growing? Who are they losing attorneys to? Where are they hiring laterals? What are their diversity numbers?
This is a 360º overview for every law firm in our database, showing multiple data points and criteria to allow the user to gain every important detail about each firm in one report. Create the search engine to search for firms as you would attorneys. Create custom lists to benchmark law firms by utilizing search filters such as location, size of the firm, attorney type, practice area, gender and ethnic diversity, and more.
Firmscape provides unique transparency into every firm in our database. Its interface also allows users to search for firms with a wide range of criteria. Need a firm that has an office in DC but not in New York? Firmscape is the search tool that can help identify firms that match the specific criteria you need.