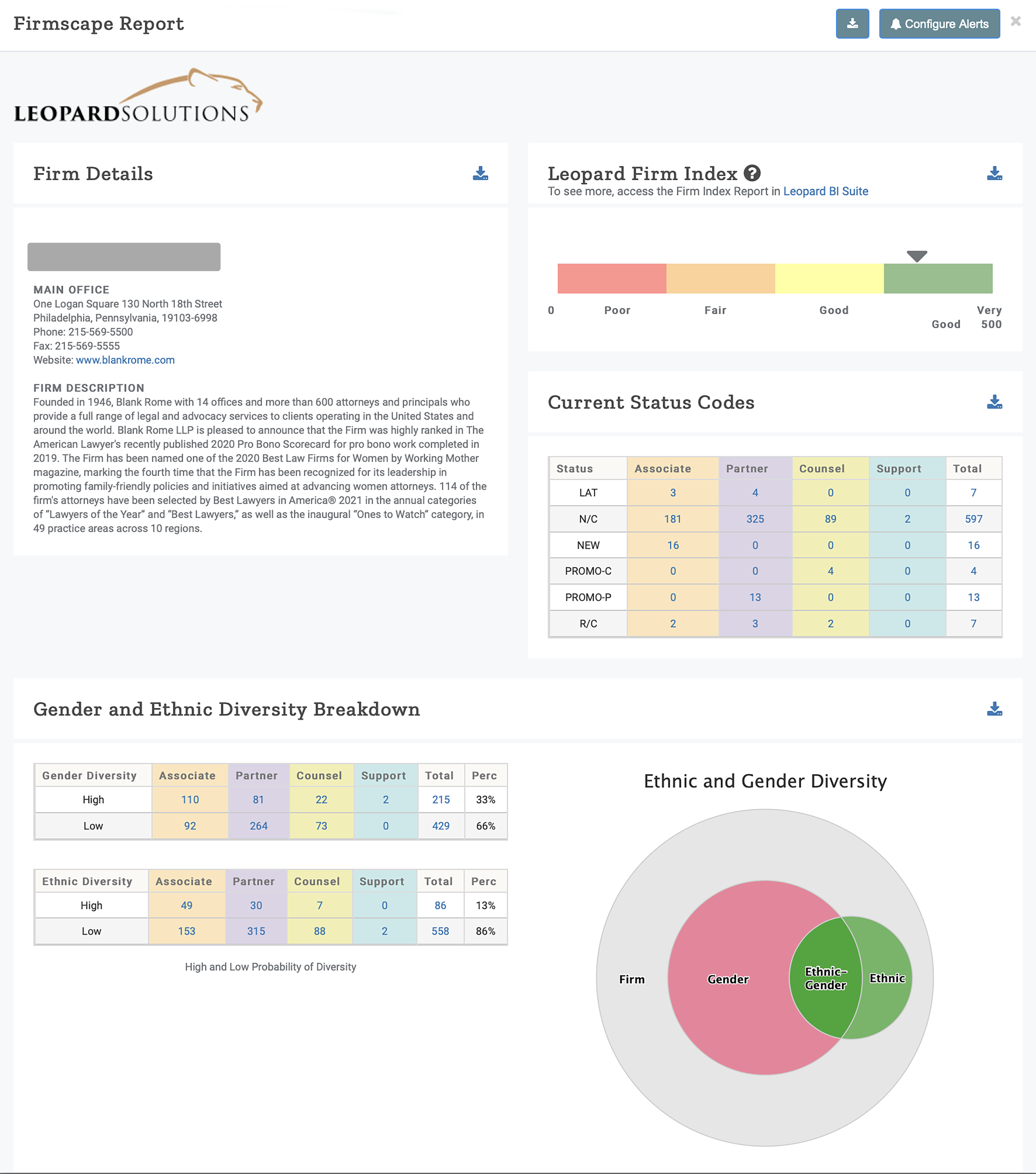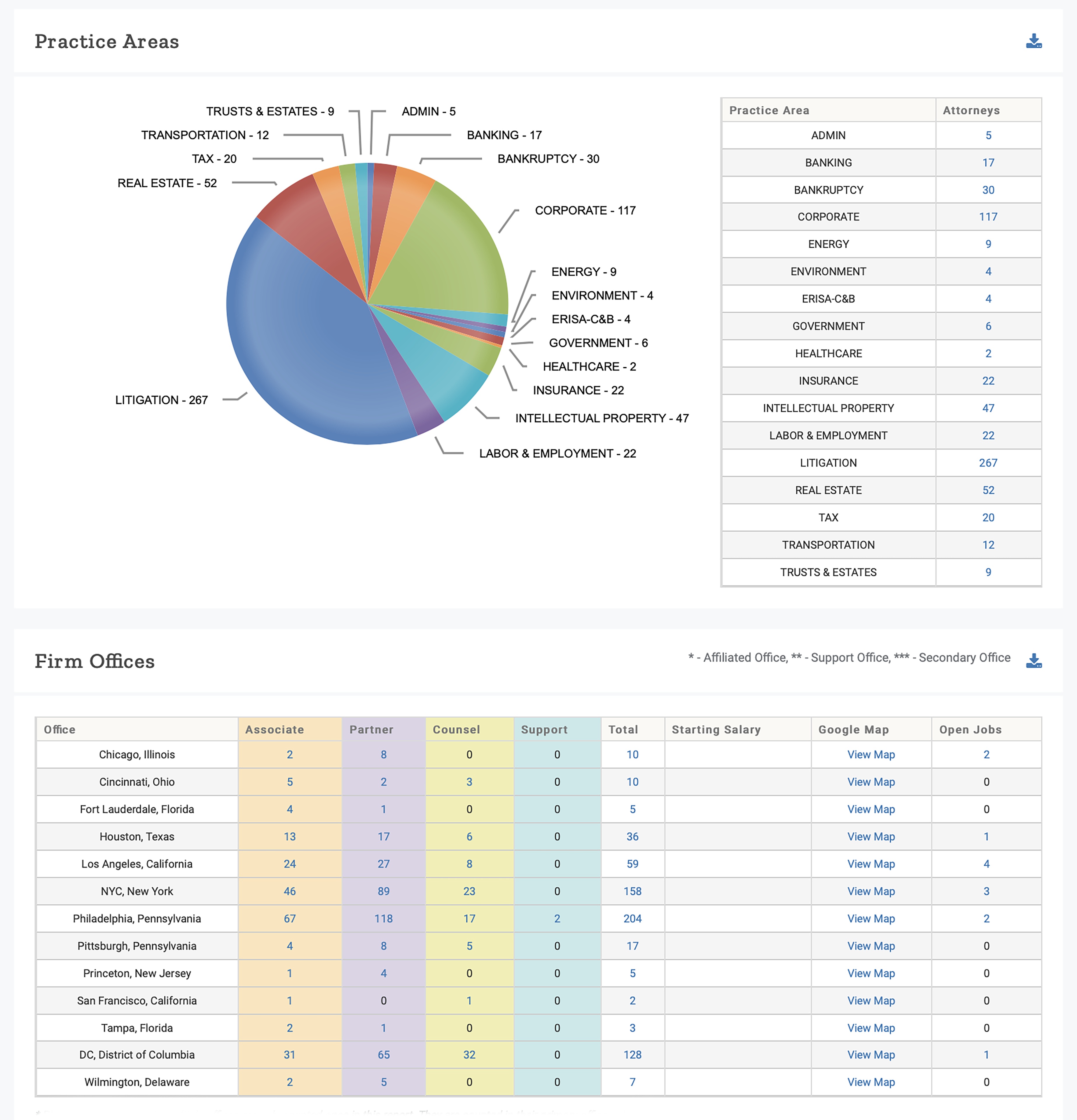 Leopard Firmscape Report – A Complete View of the Law Firm Landscape
The Firmscape Report is an amalgamation of multiple comprehensive reports, offering a holistic perspective on every law firm.
Wondering about a law firm's footprint? Curious about their largest practices? Tracking their growth or identifying where they're losing attorneys to? Eager to discover their lateral hires and assess their diversity figures? The Firmscape Report has you covered.
The 360º overview into the intricate details of every law firm within our extensive database, presenting a rich array of data points and criteria in one concise report. Craft your search effortlessly, similar to how you would search for attorneys, and construct tailored lists for benchmarking law firms. Our search filters encompass various dimensions, including location, firm size, attorney specialization, practice area, gender and ethnic diversity, and more.
Leopard Firmscape offers unparalleled transparency into each firm within our database. Its intuitive interface empowers users to pinpoint firms that align with specific criteria. Need a firm with a presence in DC but not New York? Firmscape is your ultimate search tool, adept at identifying firms that precisely match your requirements. Explore the legal landscape like never before with Firmscape.