Community News
Working to inform and support!
What Makes You Feel Normal?
As many of us settle into our second month of working from home, the challenges of the isolated workspace start to creep its way in. Some of us find peace in the quiet of our home office setting, while others are one scream from the kids away from pulling out their hair trying to balance their children's schooling, work-home life balance, and general parenthood.  This is the time we all need to ask ourselves, "what makes me feel normal?"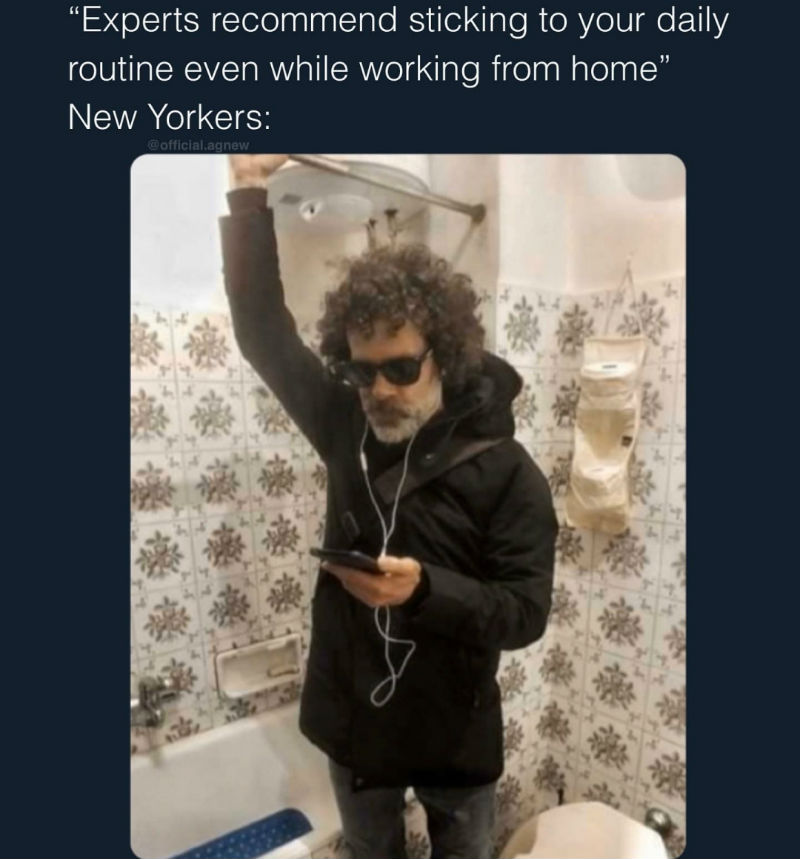 By now, many of us have seen memes of people standing in their showers to simulate the classic commute to work in a busy city.  Most of these images are for fun, however, it makes you think, is the commute essential for a normal-feeling workday? Many busy parents use their commute as "me time," or time to gather their thoughts and prepare for the day. Now, the longest commute is from the bedroom to the couch which does not fill the void.  So how can we recreate this time during a shelter-in-place order? 
What is "Normal?"
Wake up for work. An idea that could make all the difference could be as simple as waking up at the same time you normally would to go into the office and not sleeping in.  Give yourself the time you need to have coffee, read the paper, meditate before sitting down to start your day. 
Wear "real" clothes. While doing the laundry, I realized my entire wash was mostly leggings. It seems almost pointless but wearing jeans or slacks a few days a week can help break up the monotony of an athleisure uniform. We're not saying wear a power suit but put on something with less spandex. Dress the way you want to feel – for many, productivity has a feeling of cotton wool blend. 
Maintain a healthy lifestyle. Studies have shown that people who have an active lifestyle, along with a healthy diet and a daily multivitamin, boosts your immune system's response to disease.  20 minutes of exercise can help keep your body limber from being stationary for long periods of time and help with stress decompression. Check out Scott Marcus's workout, a partner in the real estate practice of Becker & Poliakoff in Fort Lauderdale.
Clean up your act. By now we've all seen that person on the Zoom meeting who is falling into the relaxed mindset of no one cares what my workspace looks like, wrong! A cluttered or dirty workspace can be a sign of a cluttered mind. Clear off empty coffee mugs, plates and papers to be filed. Clean up your workspace for a sense of accomplishment and avoid messy distractions. Consider writing a "to do" each day including tasks, projects, lunch, and reminders to stretch your legs (trust that your mind needs it).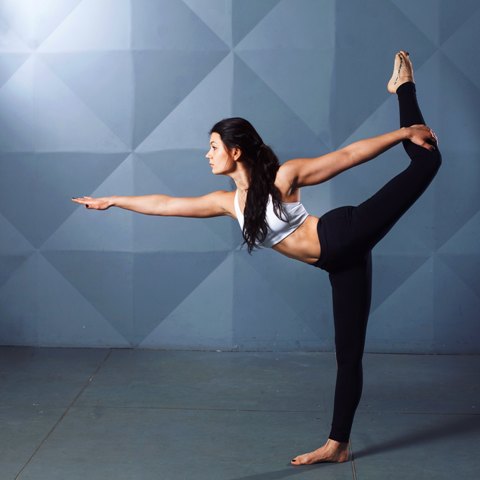 Many gyms are offering video chats for classes throughout the next few months and some communities have even taken part in socially distanced backyard Zumba classes. Clear area in your home that allows you to stretch and move freely and eke out a comfortable workspace for creativity and productivity.
For many of us, this is much easier said than done. It is essential to take the time for yourself to feel normal in such an abnormal time.  Selfcare and time management are key to ease the transition from physical office space to a virtual office space. Be patient with yourself and accepting that all the change will not happen overnight (so don't expect to find me doing yoga at 6 AM).  Be kind to yourself.  Be your authentic self, but do it wearing a mask, protecting yourself and others while also keeping distant.
---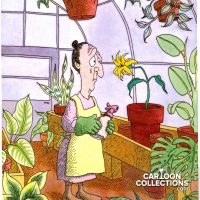 Lisa Hopkins recently joined Leopard Solutions as a business administrator. Currently, she is spending most of her time working from home killing her plants and watching way too many fashion and makeup videos on YouTube. She says she is not a pushover but the fact that Charisse wrote this part for her begs to differ.
Posted on by Charisse Curiel