What Did You Resolve? Time To Review Those New Year Resolutions
Posted on by Charisse Curiel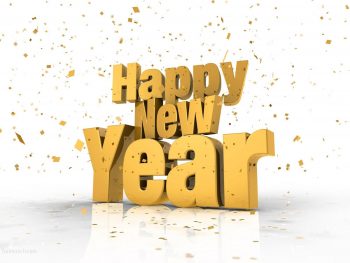 It feels like just the other day, we were toasting the New Year. Many, if not most people made some sort of New Year resolution. Some resolved to lose weight this year, get the gym; others to pursue their career harder, or perhaps take time off to explore new options. What is the same is how it all started, with good intentions. Regardless of whether it was weight loss, more time with family with friends, the promise to stop smoking, to drink less, etc. life and work got in the way. You've done so much over the years. Accomplished the goal of lawyering and though as an attorney you can use the lack of time as an excuse, if you really want to reach your health goals, it is really up to you.
What You Think v. What You Become
Ralph Waldo Emerson said, "You become what you think about all day long." Many believe this in some form or another. When you repeatedly think about something with conviction, you put energy into creating whatever you are thinking about and the world conspires to get it for you. Let's say your resolution was to quit smoking: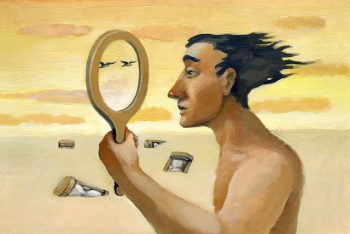 Intentions are statements about the outcome you want, the resolution, and use words that empower you to take responsibility for its success. An intention focuses on something you can do. A good intention statement might be, "I will use the patch to quit smoking."
Goals are the objects or your ambitions or efforts. You support your intentions with the actions you take to reach your goals. When you write a goal statement, you state your full name, write in the present tense, in positive words and use using "ing" verbs. For example, "I, Sam Smith, quit smoking."
Dealing With a Relapse
Relapses can and do happen. You have an overly stressful day, you want to calm down and end up smoking again. That one slip (or five) should not mark the end of your journey towards your goal. According to an article in American Addictions Centers, many different philosophies about recovery and relapse exist, which can leave you confused about which is correct.[1] Some consider relapse in a negative light and indicative of weakness. For others, recovery is a personal growth process that usually involves a couple of setbacks. It is best to not view a relapse as a negative but instead review what triggered it or led to it. Learn from it to avoid making the same mistake and keep moving forward.
The final takeaway is that once you make a resolution, you need to become that person through intentions and goals. Keep it simple, take it one day at a time and don't let minor setbacks discourage you. Subscribe to the Leopard Blog for discussions on wellness, diversity, law firm insights, and other relevant topics.
Leopard Solutions is an online resource for real-time legal data and insights for law firms, corporations, law schools, recruiters, and attorneys. Our suite of data intelligence tools helps you with business development, firmographics, marketing, and data analysis. Our tools are popular with HR teams, talent acquisition/recruiters, business development, sales, and marketing teams.

---