Get the most out of your subscription using data to make all your business decisions – hiring, business development, market research, competitive intelligence & more
Every Leopard Solutions' product offers you competitive intelligence and insights; monitor pain points and triggers of your competitors or next client for spot-on pitches and business development. Our high-quality service and single point of contact help you and the members of your team focus on what is important to you, while we focus on giving you the most up-to-date and accurate information available on the marketplace.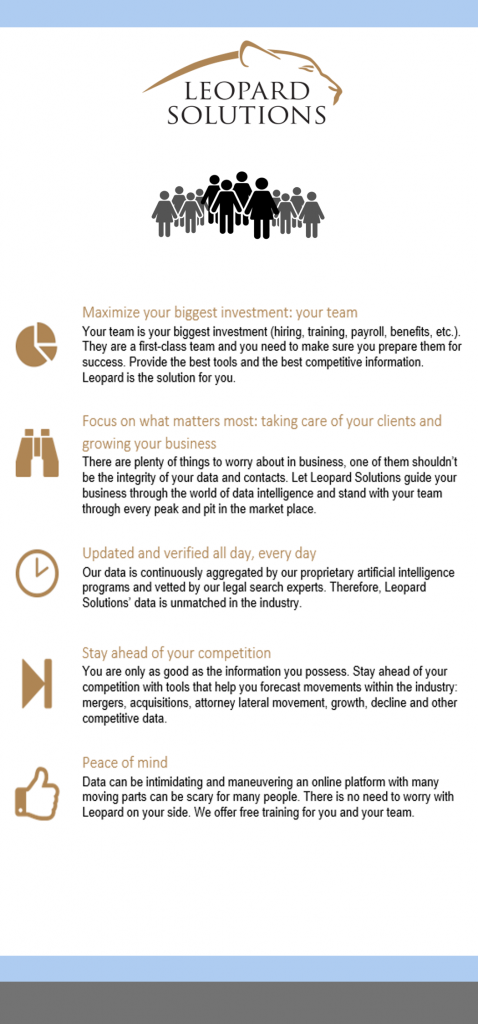 Every week, we bring you a new topic and discuss how various departments can use Leopard Solutions for business, market and competitive intelligence. Find out how your department/firm can: 
Gain business intelligence
Decrease operating costs
Anticipate changes and fluctuations in the market
Gain industry perspective and competitive intelligence
There are so many benefits you gain from better understanding the power of Leopard. Find out why we have the number one client success team in the industry!
Free LIVE Webinar Training!