Wednesday Wisdom: Tips for Harmonious Teamwork
Posted on by Charisse Curiel
Harmonious Teamwork
Vince Lombardi said, "Individual commitment to a group effort – that is what makes a team work, a company work, a society work, a civilization work." Dynamic team environments consist of regular brainstorming sessions, constant collaboration, and joint projects. What happens when a team of leaders comes together for the first time? Can your firm create and maintain a harmonious teamwork environment?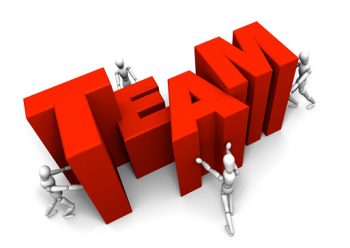 With the increase in law firm mergers and acquisitions, it is becoming increasingly important to encourage teamwork in the workplace. Working on teams with other attorneys comes with its own set of challenges but there are things all can do to help create a harmonious team environment.
Set goals. Everyone on the team may have different functions, but all outcomes, the goal; the purpose should be the same. Effective goals are aligned between the firm's objective, the team, and the individuals. Understanding the expectations of the individuals when setting goals takes the entire team into consideration and makes for a more harmonious collaboration.
Everyone has value. Every attorney comes to the table with their own special set of knowledge, skills and abilities (KSAs). Varying levels of experience, background, and skill has value: each contributes in their own way and even at different phases of the project. Cross-functional teams that include support staff are often better equipped to meet all the needs of the business from the legal, to the technical and the administrative aspects.
Every team will have conflict. Problems, issues, and disagreements will arise on teams. Instead of trying to avoid conflict and trying to appease everyone, team members should see disagreements as opportunities to question assumptions and figure out more creative solutions.
Creating a team environment has the added value of boosting morale especially in an M&A situation as is common today. The interaction between teams improves an individual sense of belonging, creates community and helps with long-term employee retention. As a team, there is nothing a firm can't accomplish!
Subscribe to the Leopard Blog for discussions about teamwork, diversity, law firm insights, and other relevant topics.
Leopard Solutions is an online resource for real-time legal data and insights for law firms, corporations, law schools, recruiters, and attorneys. Our suite of data intelligence tools helps you with business development, firmographics, marketing, and data analysis. Our tools are popular with HR teams, talent acquisition/recruiters, business development, sales, and marketing teams.