Get a Sneak Peek of Firmscape's New Interface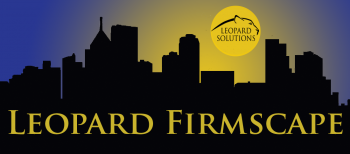 Join us on Thursday, June 22, 2017 at 1 p.m. EST for a free 30-minute webinar previewing the brand new Leopard Firmscape interface, presented by our Founder & CEO Laura Leopard.
The Leopard Solutions development team has been working hard to bring subscribers a new and exciting interface for Firmscape that is highly customizable and extremely user-friendly. We cannot wait to show you the sleek new design and the bells and whistles you can expect. Reserve your spot NOW to get an exclusive look at what's in store for Firmscape users. We'll also let you in on when the new interface will roll out…
Not yet a Firmscape subscriber or know someone who wants to be? Click here to learn more about Firmscape.