Proven strategies and actionable attorney marketing insights to help legal recruiting professionals achieve the results they require.
Join us for these fun, informative and free 30-minute interactive webinars presented by legal recruiting industry expert Scott Love.
Leveraging a systems-based model of achievement that is results-focused while centering on relationships and values, each webinar delivers practical take-aways you can apply immediately to improve your attorney marketing results.
---
Spring 2017 Webinar Lineup:
Maximize Referrals On Each Call
Join us on April 27th at 1 PM (EST) for a 30-minute webinar, "Maximize Referrals on Each Call," that focuses on how you can maximize your phone time by getting more referrals.
The best time to ask for referrals, whether you are looking to get more clients or candidates.
How to determine who is most likely to give you referrals.
How to get people comfortable with giving you referrals.
How to overcome "Let me call him and if he's interested he'll call you."
The four questions that will give you maximum referrals from candidates.
Sign-up for Notifications!
Fill out the form below to sign-up for email notifications when new legal recruiter webinars are scheduled.
Upcoming Legal Recruiting Webinar Topics:
Check back for more dates.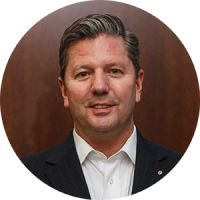 About the Presenter: Scott Love
Scott Love has been in the recruiting industry for over 20 years and is considered one of the leading thought leaders of the industry.  He has written two books, over 250 articles, and has been quoted in the Wall Street Journal, Selling Power Magazine, and dozens of publications around the globe.  He is a popular keynote speaker at business and association meetings on the topic of recruiting and retention and owns The Attorney Search Group based in Washington, DC.
Co-Sponsored by Leopard Solutions and The Attorney Search Group