Proven strategies and actionable law firm marketing insights to make your attorney and laterals recruiting job easier
Meet your attorney search objectives with confidence and ease!
If you are involved in attorney search on a staff level, lateral partner recruiting, communicating with candidates, or are in a leadership role as a practice group leader or managing partner, these fun, informative and free 30-minute interactive webinars are for you.
Presented by legal recruiting industry expert Scott Love, each webinar leverages a systems-based model of achievement that is results-focused while centering on relationships and values. You will get practical take-aways you can apply immediately to improve your law firm marketing results.
---
Upcoming Webinars for 2017
Leopard Solutions will have more great webinars coming soon. Check back for more info.
Upcoming Law Firm Recruiting Webinar Topics: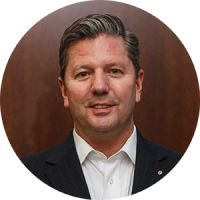 About the Presenter: Scott Love
Scott Love has been in the recruiting industry for over 20 years and is considered one of the leading thought leaders of the industry. He has written two books, over 250 articles, and has been quoted in the Wall Street Journal, Selling Power Magazine, and dozens of publications around the globe. He is a popular keynote speaker at business and association meetings on the topic of recruiting and retention and owns The Attorney Search Group based in Washington, DC.
Co-Sponsored by Leopard Solutions and The Attorney Search Group