Tips on Selecting A Unique Trademark for Your Business
Posted on by Charisse Curiel
Tips on Selecting A Unique Trademark for your Business
A trademark is an important asset of your business. It makes the business stand out from the crowd and differentiates you from the competition. Trademarks are not merely for business owners; they are in fact, for the public. So, how do you adopt a trademark that helps you in building your brand equity? Here are seven tips to help any business adopt a trademark.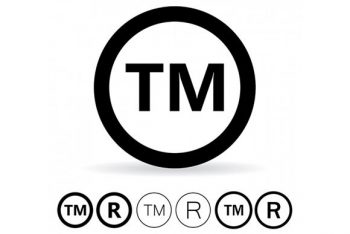 Be Precise 
When selecting a trademark, understand your business. You need to be accurate about the points you wish to convey to your audience. Your trademark should be distinctive and complement the name, purpose, and culture of your company. You must also be careful and cross-check whether the trademark you are choosing does not collide with another company. Similar company logos can legal action.
Trademark MUST be Distinctive
The United States states "Spectrum of Distinctiveness" on how your trademark must be extraordinary and includes five categories falling under this description:
Coined – Made-up or imaginary words that would hold no meaning. These are considered to be very strong and of greater importance.
Arbitrary – Factual words having no connection related to the goods and products. These are strong and can lead to a big impact on customers.
Suggestive – Words that refer to goods indirectly but do not describe them fully. These are the brilliant options from a marketing standpoint.
Descriptive- The words that indicate the quality and ingredients of the products. Descriptive trademarks hold very poor and weak value.
Generic – One that's the name of a product. Their value is totally worthless.
You might be tempted to try a suggestive trademark from a marketing perspective, but you are encouraged to consider coined and/or arbitrary logos as sensible options.
Trademark Investigation
After you have short-listed the trademarks/images/designs for your brand name, next is a thorough investigation. Recognize if any other entity has a similar trademark – the results can save you in heartache and capital spent on legal representation.
Licensing/Registering The Trademark
Once you have completed the trademark investigation, next is the official registration. Registration will give you all the rights as the proprietor of the company to use the trademark for the goods and services you provide. If your company will be marketing multiple products, this is the best time to also register different trademarks per product.
Avoid Cultural & Linguistic Differences
Oftentimes, companies launch their product in different countries and neglect to register internationally. This process forces you to find out if there are any adverse cultural references, racist or linguistic differences that you must take into consideration. This is the point to do your research.
Social Media Accounts, Handles, & Domains
The digital world has made us aware that to succeed, an online presence is needed. Businesses today must include a social presence. Your trademark name is a great place to start when creating your profile on social media and online. Many marketing firms and PR consultants can assist you in claiming the trademark. An initial consultation with a trademark attorney will help you in concluding further and looking beyond.
Avoid TLA's i.e. Three Letter Acronyms
There are many famous corporations like IBM and CNN who possess distinctive trademarks. In general, the TLA trademarks are very complex to remember. In IBM's case, their founders have funded billions of dollars in making them famous but you should generally avoid using numbers or initials in your trademark to avoid any kind of confusion.
Trademarks are fundamental to any business, but they can trap you in legal issues. The above mentioned are tips you should consider before pursuing your trademark registration. There are many laws and processes for trademarking which differ by country. If there was a more important to put emphasis on, it would be to discuss with a local trademark attorney.
 Heather is a successful, freelance content writer and serves as an editor for law firms and local businesses. At a very young age, Heather developed the passion for writing and pursues her passion for writing. She is a legal enthusiast and often pens items on political issues and the law.
Leopard Solutions is an online resource for real-time legal data and insights for law firms, corporations, law schools, recruiters, and attorneys. Our suite of data intelligence tools helps you with business development, firmographics, marketing, and data analysis. Our tools are popular with HR teams, talent acquisition/recruiters, business development, sales, and marketing teams.