Three Ways Your Cover Letter Should Mirror The Job Description
Posted on by Charisse Curiel
Attorney Job Search:
Three Ways Your Cover Letter Should Mirror The Job Description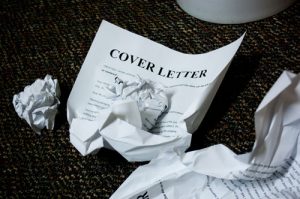 During your job search, you will come across dozens (hundreds) of job descriptions that give hints at what an employer expects from candidates. But how do you use the job description to answer the employer's unasked questions and help them understand why you're a good fit? As state bar exams wrap up around the country, we close this week of blogs to cover career tips and take a look at how your cover letter should mirror the job description.
Many resume experts say that the resume should mirror the job you're applying for. We get that, but that is unrealistic if you have something of life other than applying for jobs all day – this is where your cover letter comes into play; and where it shines.
Opening paragraph. The first paragraph of your cover letter should reflect the values and mission of the employer. What is it that they are looking for in a candidate? Someone who is independent and task driven? Whatever it is, let the employer know how you meet that criteria. A rule we have seen on other blogs was to start the paragraph with "you."  Something like: "You posted a job requisition ad on (lead source) for a (Position Here) that I am very interested in…"
Make the connection. As you move to the next section of your cover letter, give the employer an overall look at why you are qualified for the position. In just a few words, describe why you think you will be the right person for the job but use the job description as a guide. If the job description dictates that they want a "team player," 10+ years' experience, and someone with trial experience, you might write I have worked as a trial attorney for the past 15 years and received many accolades for my ability to work well with others.
Dig deeper. After you've enticed the employer in the first paragraph or two, it's time to give more details. Using the job description as a guide, let the employer know how you meet the qualifications and why your experience is relevant. If the job description says "lots of travel necessary," you might mention how you traveled several times a month at your old job.
There are many examples on the web on how to write great cover letters. We really like this post of 8 Cover Letters You Need To Read Now. Though not all of them were appropriate for a law firm, clerk or in-house position – they will at least make you laugh (and take your mind off your exams for a few minutes). However, if you can take your time to connect the dots to the employer's job description, you'll have a better chance of scoring an interview. Other things to do while you wait on your exam results, read the Leopard Blog for discussions about your career, resumes, diversity, law firm insights, and other relevant topics.
Leopard Solutions is an online resource for real-time legal data and insights for law firms, corporations, law schools, recruiters, and attorneys. Our suite of data intelligence tools helps you with business development, firmographics, marketing, and data analysis. Our tools are popular with HR teams, talent acquisition/recruiters, business development, sales, and marketing teams.