Small Business Corner: Framing Your Brand's Story
Posted on by Charisse Curiel
Your small business's story or message is the cornerstone to building business relationships and increasing your bottom-line. Your story is all the things that differentiate you from your competitor; the things that have clients come to you instead of going across the street. The question is, how do you frame your brand's story to help clients understand the value you're offering? We have a few suggestions: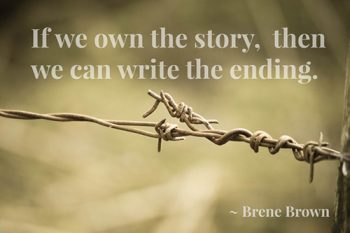 Speak the client's language.  Before you can really help others, you have to understand your brand's story in order to communicate it in their language. What are the key concepts that are important to law firms and attorneys that you serve? To know your client is to understand them and speaking a common language will help them realize your value to them.
Tell the truth. Be honest about your brand's story. Were you in Biglaw and made a move to a solo-practice to then find out you had an eye for talent? Are you an HR professional or a recruiter who has a passion for the legal industry and the people? Whatever your story, never embellish, keep it simple and honest.  This is where you must be authentic to make the kind of connection that will help others know and respect your brand.
Exercise empathy.  Think about what your clients really want to understand about your brand and focus on sharing that specific information. Regardless of who your clients are, you still deal with people and they want to know that you understand where they are coming from. Tell them your story that pertains to your unique position as the best service provider for them. If you were once Biglaw and left, tell them! If you always wished to be a part of a Biglaw team, tell them where you think your journey took the wrong path. Empathy and understanding go hand in hand – they will appreciate that you really know what you are talking about.
When you're telling your brand's story, be sure that honesty, empathy and a common language are the cornerstones. Subscribe to the Leopard Blog for discussions on diversity, law firm insights, and other relevant topics.
Leopard Solutions is an online resource for real-time legal data and insights for law firms, corporations, law schools, recruiters, and attorneys. Our suite of data intelligence tools helps you with business development, firmographics, marketing, and data analysis. Our tools are popular with HR teams, talent acquisition/recruiters, business development, sales, and marketing teams.