Recruiter Corner: Your Cheat Sheet to Social Media Marketing
Posted on by Charisse Curiel
Recruiter Corner: Your Cheat Sheet to Social Media Marketing
First and foremost, Leopard Solutions wants to thank NALSC for the opportunity to be a part of a great event, 2018 Fall Symposium. However, it became apparent during the Fall Symposium that many recruiters are hesitant to dedicate time to social media.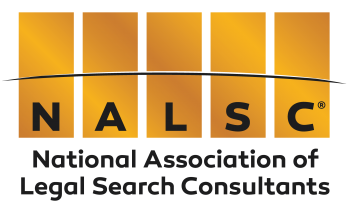 Legal Search Consultants (recruiters), this is for you. We hope you can get something out of it. However, before getting into a social media cheat sheet, please make sure to follow NALSC on LinkedIn.
Social Media Best Practices Discussed
There isn't an order of importance to this list, however, the number one takeaway was made by Parker + Lynch, EXPERIMENT. Social media managers are still new positions that organizations are adding to their list of positions and titles. Many of us did exactly that to begin engaging followers on social media, experiment. The beauty (and sometimes, the ugly) is that social media is in real time and experimental posts can be deleted. You are an expert in your field, you have something to say so say it on social.
Everyone on the panel, from the representative of Parker + Lynch, an enterprise account manager from LinkedIn, and a brand ambassador from Scout Social agreed that an image is worth the proverbial 1,000 words. Yes, they are right. Images have the potential to increase engagement by over 75% (I am making up stats here – I can't remember the exact number but it's high). What you have to say on social, add an image for better engagement.
Engagement is usually reciprocal. Having managed social for both B2C and B2B organizations – liking, sharing, and commenting on social posts gets other people to like, share, and comment on your posts. B2B engagement can be difficult to get, but not impossible. Thoughtful comments and impactful posts, even if they are not daily, can still work to make you an SME (subject matter expert) on lateral recruiting, associate recruiting, or whatever type of recruiting you're in.
When it comes to social media, we must mention content, mobile tools, and hashtags (the pound sign, or trends).
Content: During the conference, content was mentioned, but it was in relation to what you like, what you re-post, and what you say or don't say about yourself. This goes a bit further. Before you jump into the deep end of social media, plan it. You plan your weekends, your vacation, your wardrobe – plan your business. If you think you have impactful things to say, jot down the ideas and plan them monthly. It really does not take long if you go mobile (that's next).
Mobile/Mobile Tools: a great thing about social media is that it can be done on the go. There are also tools like Hootsuite (free and professional) that can help schedule content, respond to your network and keep track of the engagement analytics. Some email service providers can also help with content scheduling along with the emails you send. Use the tools at your disposal. If you don't know what they are, look them up, Google them. Realize that like what you do, the profession you chose (or that chose you) is on-the-go, your business is on-the-go; so mobile tools and social media were made for you.
Hashtags: The other day, my husband sheepishly said to me, "I don't really want to ask this because it will make me seem old, but what is a hashtag." Simply said, a hashtag (pound sign with a word or phrase following it) is a trend. Hashtags give you the ability to track a trend or even more simply, the number of times people have engaged in a larger conversation about a subject. Hashtags like #ThursdayThoughts is a very popular conversation trend and can be tracked. You can add this hashtag (on a Thursday) to your social media post of ideas or thoughts you have about what you do. For instance: "#ThursdayThoughts You can mitigate your risks and maximize your profits if you have a process in place for your #LateralPartnerRecruiting" This is an example of something we would say at Leopard when we are talking about our buddy, Scott Love of Attorney Search Group. People who look up the trend and read through the posts will potentially see your words and hopefully connect with you.
Things change all the time and the rules of social media also change; however, as the rules of social media shift, someone will write about it so you're not alone. Every so often, we also write about it. Ask questions. We are in this together. Subscribe to the Leopard Blog for discussions on recruiting, diversity, law firm insights, and other relevant topics.
Leopard Solutions is an online resource for real-time legal data and insights for law firms, corporations, law schools, recruiters, and attorneys. Our suite of data intelligence tools helps you with business development, firmographics, marketing, and data analysis. Our tools are popular with HR teams, talent acquisition/recruiters, business development, sales, and marketing teams.