Recruiter Corner: Things You Should Know About Job Candidates
Posted on by Charisse Curiel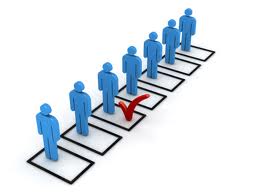 Your talent pool runs deep; your candidates are happy but as you source new talent for open job orders it can be difficult to find the right match. Many candidates will say they are a great fit for a law firm but when they get there it doesn't really work out. What are the real important things to know about them?
To avoid mismatches and high turnover, there are four essential things you should know about candidates.
Things to know: Compensation expectations. What type of compensation does the job candidate need/want? Are they okay with starting at a lower salary because they want to pursue a new opportunity with a unique law firm? Or, are they looking to level up in their compensation? Understanding what a job candidate wants in terms of compensation will help you avoid placing candidates who will quickly leave once a better-paying opportunity comes along.
Things to Know: Work commute. How far a new hire must travel to get to work not only impacts their energy level, it can also impact their productivity and their willingness to remain in a position long-term. Find out how far and for how long a job candidate will need to commute and ask them how they feel about that commute.
Things to Know: Workstyle. There are just as many work styles as there are attorneys. When you're vetting job candidates, inquire about their work stale. Are they independent—wanting to work more solo than as part of a team? Is the candidate someone who is detailed oriented? Or, are they someone who likes keeping their eye on the big picture while leaving the details to someone else. Find out they believe is the most important aspect of their work style.
Things to Know: Minimal requirements. What will it take for the job candidate to say 'yes' to a job? If you know that a certain job doesn't meet the candidate's minimum requirements don't waste their time (or the time of the firm) by sending them to an interview.
Discovering the essentials about your job candidates increases your placement success rate. Leopard subscribers need not rely on a candidate's word or self-reported information, our tools match attorneys to open jobs, or even open jobs to attorneys. Subscribe to the Leopard Blog for discussions on diversity, law firm insights, and other relevant topics or contact us for more information on our turnkey tools to help run your business.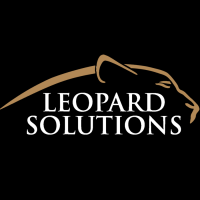 Leopard Solutions is an online resource for real-time legal data and insights for law firms, corporations, law schools, recruiters, and attorneys. Our suite of data intelligence tools helps you with business development, firmographics, marketing, and data analysis. Our tools are popular with HR teams, talent acquisition/recruiters, business development, sales, and marketing teams.