Recruiter Corner: Leveraging Social Media To Boost Your Job Posts
Posted on by Charisse Curiel
Recruiter Corner: Leveraging Social Media To Boost Your Job Posts
Young attorneys are on social media all the time, they are leveraging social media to connect to employers but recruiters have a clear advantage. Learn how to properly leverage social media to get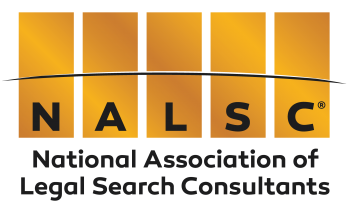 the most out of your efforts to place young attorneys are great firms.
Create a plan. To strategically use social media to boost your placements, you need a plan for connecting candidates to decision makers, employers, and other legal influencers. The plan should include how much time a day or per week you will invest in social. Once you decide on the frequency, schedule it on your calendar. If you're a recruiter on the go, leverage your commute (bus or train) to social media, even private time (everyone does it).
Job search specific social media. Create a social media account specifically for your professional career and keep your personal accounts private. It is not to say that you can not/should not share the occasional anecdote, but try to keep it centered around showing your personality on the job. The marketer/salesperson in you is witty and poignant – let that shine on social to get more attention and set you apart.
Integrate your sites. If you have one or two social media accounts for your job search and a website, make sure that the branding is consistent between all of them. Your website should point to your social media accounts and your social media accounts should reference your website. Likewise, the logos and images posted should be consistent between all as well. Use tools like Hootsuite or (in our case) Pardot to keep the message consistent throughout all social sites.
Get testimonials. If you have people or organizations willing to speak well of your work, have them create a testimonial on your behalf! Video or audio testimonials are great but you can also use text. Host testimonials on your website and link to them periodically on your social media posts.
Start or join a conversation. Social media is networking at a big living room party. Don't be a wallflower. Join or even start a conversation about the industry and reach out to the people you want to know. Become a regular contributor to the conversations happening and you will find that people will begin to reach out to you.
If done right, your social media activity can be used to improve your chances of landing a job for your candidate. And don't be afraid to reach out! When you do, add a little note. Notes greatly increase the chances of a connection. Subscribe to the Leopard Blog for discussions on social media, law firm insights, and other relevant topics. Remember professional need not be stuffy at all.
Leopard Solutions is an online resource for real-time legal data and insights for law firms, corporations, law schools, recruiters, and attorneys. Our suite of data intelligence tools helps you with business development, firmographics, marketing, and data analysis. Our tools are popular with HR teams, talent acquisition/recruiters, business development, sales, and marketing teams.