Recruiter Corner: Helping Candidates Master the Art Of Walking Away
Posted on by Charisse Curiel
Recruiter Corner: Helping Candidates Master the Art Of Walking Away
Many of the recruiters in this space are ex-attorneys helping other attorneys navigate the treacherous waters of Big Law Life. The other recruiters have been in the game so long, they've seen a thing or two. Both understand attorney dreams, passions, and goals – so how do you protect your candidate? You help them learn how to master the art of walking away.
The Leopard Blog has posted about toxic environments, whether or not a clerkship is for you, and today, with many firms publishing 1st-year salaries, the money often isn't the issue – it's that feeling.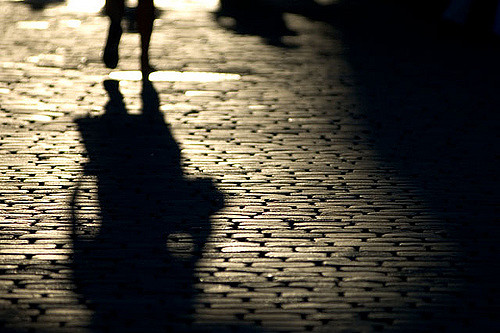 It is important that recruiters help their candidates stand in a position of power even before they step to the negotiation table with employers.
For many, recruiters become a confidante, the person they express their professional dreams to, their likes and dislikes of their current firm. Knowing this information, recruiters help your candidates know what they are potentially getting themselves into, help them know that they have power and they can walk away from a deal.
Help Develop Confidence. This is most important for young attorneys fresh out of school or looking to leave their first firm (before they hit the profitability mark). Candidates cannot walk away if they don't know the value they're bringing to the table and the ability you have to place them at the best firm for them. It's important to develop confidence in themselves and your skills, knowledge, abilities, and experience. Don't let them enter a bad deal.
Understand the Market. If you know that a certain practice area is hot and attorneys with their level of experience are in demand, they are in a better positioned to walk away. Understanding the market is very important for recruiters to help educate candidates. Show them how much value they can bring a firm – especially if you're negotiating an entire department. If you know why people should hire your candidate and pay the price you're demanding for them, your candidate is more likely to walk away from a bad deal.
Build a Foundation. If your candidate is living from paycheck to paycheck, they will not feel like they are in a position to walk away from a bad deal. Use your knowledge of the world, the market, to make sure they hold tight so they do not go from bad to worse. Advocate for your candidate to help them shore up financial reserves by finding potential consulting jobs or some other income generating activity so that they have the finances to walk away from a bad deal when necessary. This also applies to the good offer from the bad firm.
Building trust with your candidate means that when they are ready to make the next move, they will talk to you first. Subscribe to the Leopard Blog for discussions on the legal market, diversity, law firm insights, and other relevant topics.
Leopard Solutions is an online resource for real-time legal data and insights for law firms, corporations, law schools, recruiters, and attorneys. Our suite of data intelligence tools helps you with business development, firmographics, marketing, and data analysis. Our tools are popular with HR teams, talent acquisition/recruiters, business development, sales, and marketing teams.