Recruiter Corner: Four Questions To Ask Before Going Independent
Posted on by Leopard Solutions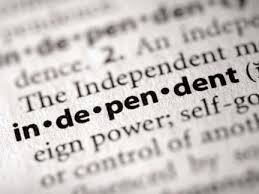 Working as an independent recruiter has its perks—flexibility, control, and the ability to make as much money as you're willing to work for. But there are a few things you should ask yourself to make sure working as an independent recruiter is really the right move for you. Let's take a closer look:
How much demand is there for my unique set of skills? Before going independent, you want to make sure that demand is going up for your skills. Are law firms hiring more attorneys in the practice areas you have the most connections? What unique qualities do you bring to the table that other legal recruiters lack?
Can my recruiting business support the lifestyle I want? Do the math, can you earn the type of money that will maintain a lifestyle you can live with. Remember to consider everything—housing expenses, taxes, health insurance, savings, and retirement. Then give yourself a little cushion for those unexpected emergency expenses.
What types of effective marketing channels exist for promoting my business? Sales and marketing will be the core of your legal recruiting business, so you need easy and effective marketing channels. Before taking the leap into independent recruiting, calculate how much money and time you need to spend promoting your venture.
How can I structure my business so someone else can run it? Ideally you want to have a goal of building a business that can eventually run without your presence. Before you launch your recruiting business, create a plan that will allow you to run the business using other people such as manager.
While working as an independent recruiter can be a positive adventure, it's important that you make sure your services are in demand, the business can be profitable, and that you have an exit plan in place before you begin.