Is Diversity Dead? 7 Progressive Ways to Create Impact
Posted on by Charisse Curiel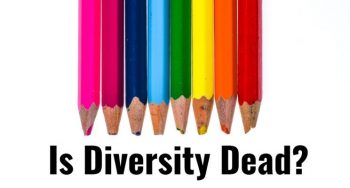 Is Diversity Dead?
We've been talking about diversity for decades. Thousands of articles have been written, countless initiatives and programs have been born (and put to rest) and we've seen the creation of new corporate roles (Chief Diversity Officer, Chief Talent Officer, Chief Inclusion Officer) that are designed to move the needle and make diversity a priority. I deeply appreciate the fact that companies are attacking the issue in order to make their companies seem welcoming and their cultures to seem to nurture. However, why have we yet to get it right after all the investment, time and resources committed? We can create algorithms, put a robot on Mars and explore the idea of artificial intelligence (I have an AI assistant named Amy who schedules most of my meetings), but we can't seem to figure out how to shift corporate cultures so that ALL talent feels engaged, valued, developed and nurtured.
Most companies fall short as their diversity efforts start and end with talent acquisition. Their HR teams are charged with hiring the best and brightest diverse candidates and even require their recruiters to have a diverse slate for each role they work on – they are successful at this. In their minds, the problem is that their outreach efforts aren't big enough. So, they partner with community-based organizations (CBO's) and diversity organizations, they set up campus visits to Morehouse, Spelman and Howard University (even though there are 105 other HBCU's). They attend all the national diversity conferences (NBMBA, NSHMBA, NBE, etc.), meet with a ton of people, build databases and spreadsheets and report numbers back to leadership. These are all excellent – they truly are. However, finding diverse talent is only a fraction of the problem and most organizations get stuck there.
While we must give credit to every company for raising their hands and voices and coming up with potential solutions to the lack of diversity, we must push them to do more. I challenge corporate America to come up with comprehensive solutions to diversity development. I say development because this is an ongoing thing – the initiatives, thoughtfulness and programmatic efforts should never stop or be placed on pause. Diversity & Inclusion should be an annual priority, just as budgeting, just as headcount planning, just as a revenue strategy. We all know by now, given the extensive research on the topic, that diversity adds value at every corner – the people side, the product side, the profitability side and leads to innovation. As the U.S. becomes more multicultural, how we message to our talent, "you are valuable", becomes more and more crucial.
Below are my ideas on how corporations can be more impactful as it relates to diversity:
1) Define diversity:  While most people think of ethnicity or race when they hear the term diversity, it means something different from organization to organization. It's important for senior leaders to define it in a way that makes sense for their organization. I was informed that Asians aren't considered diverse in the financial services industry, but women are. In some media organizations, LGBTQ individuals are included in the term while in others only people of color are. However you define it, make sure your intentions are clear and that you're able to stand by your definition if you're ever challenged. Personally, I like the term inclusion because it includes everyone and every voice.
2) Conduct an annual diversity census of the entire organization: It is important to analyze the landscape by breaking down each business organization (marketing, sales, technology, finance, etc.) and see where the problem areas lie. Ask yourself "what's the standard we'll evaluate each group against? Is 30% company-wide diversity the goal? Does that number feel right? Should it be bumped up each year until we reach 45%? What groups do a good job at attracting and retaining diverse talent?" This is a great exercise, as you'll learn quickly where to put your resources and efforts. If your diversity standard for each business organization is 35%, any group that falls below that number should become a high priority and leadership should determine a custom talent engagement and acquisition strategy to up the numbers. Every group is different – the techniques that work well in marketing might look very different from sales. Have tough conversations around the business organization's inability to hire diverse talent to learn what the issues are? Are the same candidate evaluation tools used for all candidates? Are there interviewer biases? Where in the process are diverse candidates dropping off? Are they withdrawing from the process, or are we rejecting them? Do they lack the skills and full experience? Is it a cultural fit issue? Carefully study the issues so that you can come up with a thoughtful plan of action. This is no surprise, but you'll learn that hiring managers tend to hire people who are relatable. It makes them feel comfortable to build a team of like-minded individuals with similar interests, which is one of the main reasons why diverse candidates drop out of the process; or never enter it at all.
3) Bake diversity development into the job description and add it to the title: You've heard of some companies holding senior executives accountable for diversity by tying it to their compensation/annual bonuses, which I understand. However, I suggest that all officers of an organization (VP & above) should be charged with fleshing out ideas, programs and initiatives to both attract and retain diverse talent – this should be baked into their job description (posted and advertised). The title should also reflect those responsibilities – for example, VP, Sales & Diversity Ambassador.
4) Implement a 360° development plan for diverse hires (manager & above): As I stated above, talent acquisition is a piece of the solution when it comes to diversifying corporate America. It is relatively easy to hire diverse candidates, but what do you do with them once they're on board? Are they left to build their reputation through their work ethic and navigate corporate culture without guides or maps? Who is responsible for helping them build the right relationships? The reason why diverse hires don't always do a great job of climbing the corporate ladder is that they don't the access, relationships or networks that non-diverse hires often have. The success of an employee is based on the ability to manage (and master) these things.
I'm suggesting a comprehensive effort to look at the employee life cycle and come up with ways to fully integrate diverse hires into the culture. What things must they know during the first 90 days? What relationships are crucial for them to develop within their first 6 months? What hard skills and competencies must they master within the first year? What doors need to be opened to help them network externally? What meetings should they be included in? Arguably, this level of thoughtfulness should be employed with every single hire regardless of diversity status and no one should be left out. However, if there are challenges in attracting and retaining diverse talent, a 360° plan will help to engage and instill a sense of loyalty.
5) Identify mentors: Mentorship is critical to the success of every hire whether they're diverse or non-diverse. Here's a real opportunity to provide guidance, advice, and perspective about the company, industry and corporate politics that can often be challenging. Ideally, both individuals can benefit from this type of relationship.
When I worked at HBO, a Time Warner Company, the executive leadership embraced and implemented a program referred to as Reverse Mentorship whereas millennials were tapped to mentor executives and teach them about the digital/social media landscape (at the time when it was exploding) and how the company might be able to leverage this emerging technology to push boundaries. When choosing mentors, I suggest pairing unlikely people together to create organic opportunities to learn and grow.
6) Develop a networking strategy for senior executives: I remember working on a senior director role once and while coming up with a search strategy with the Head of HR, we decided to share the job description with our networks (mine, HR's and the SVP who was looking to hire) in an effort to achieve the most diverse pool. My network, as well as HR's, was pretty diverse. However, the SVP's wasn't – he admitted that he hasn't worked at the most diverse companies and that his network reflected that. He asked us for our help to build out his network, so we came up with a plan to help him connect with the talent he wouldn't have otherwise been exposed to on his own. Once or twice a month we set up coffee meetings and informational interviews with diverse talent that he could potentially hire down the line. He was thankful for the exposure and eventually hired a diverse candidate the next time an opportunity opened on his team – someone we set him up to meet with. When trying to diversify, you have to analyze all candidate points of entry – especially employee referrals. If your organization isn't diverse, chances are the employee referrals won't be diverse.
7) Hold your recruiting agencies accountable (mine included): Most organizations, if not all, occasionally rely on external recruiting support to help them fill critical roles from manager to president/CEO level. Just as internal talent acquisition teams have strategic diversity goals, recruiting agencies they partner with should be held to the same goals and their performance should be evaluated. Again, the goal is to assess and analyze every candidate point of entry to maximize impact. One of my favorite clients let me know from the start that diversity was a top priority and that they needed to see a range of candidates that reflected their inclusive values. I worked hard to ensure that I cast a wide net and over delivered – all of the candidates I hired for them were diverse, allowing them to close the gap in crucial business areas.
Diversity isn't dead. It is top of mind for virtually every industry and the people charged with creating impact work hard to create work environments where fairness and equal opportunity exist. However, we can do more to push boundaries, build community within our corporate cultures and ensure that we are doing our very best to be as inclusive as possible.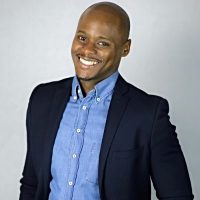 Dwayne Cash is Founder of Amplify Recruiting, a boutique recruitment and consulting agency targeting the media, digital and entertainment industries. Dwayne is a Talent Finder, Career Therapist, mentor to many and a champion of inclusive recruiting practices.