New Hire Tips: Handling Bigotry In The Workplace
Posted on by Charisse Curiel
New Hire Tips: Handling Bigotry In The Workplace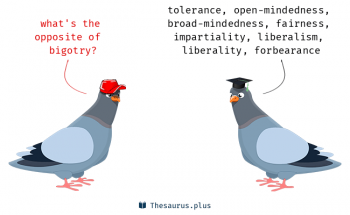 You have found your dream job. It is great. What happens when you discover you're working in a toxic environment of racism, sexism, misogyny, and bigotry? You fought so hard to get this job! Below are tips on handling bigotry in the workplace.
Assess the situation. The first step to handling bigotry in the workplace is to determine if it is an individual issue or if it is a cultural issue. Some law firms suffer from toxic cultures where bigotry is allowed to thrive while others may be plagued with bigoted individuals causing problems. If it is an issue of individual bigotry you may be able to resolve the problem but if it is an issue of culture you may need an exit plan. Sad, but true – this may have been your dream firm, but it will be your firm nightmare if you remain.
Ask a question. If someone in your new workplace is making a racist or sexist comment to you, you may want to ask them, "What do you mean?" Asking this question gives them the opportunity to explain themselves and clear up any possible misunderstanding.
Get distance. If you find yourself very upset by a bigoted statement or behavior, excuse yourself and take some time away from that individual. Your first priority should be taking care of your mental and emotional health. Once you have calmed down, you can then address the situation.
Document your experience. If you're having multiple experiences where an individual at your law firm is engaged in the bigoted behavior, you should document your experience. You can present this information to the appropriate person/party at your law firm or contact the EEOC to file a complaint.
This is not an easy situation to handle. No one should experience bigotry in the workplace. If you find yourself facing racism, sexism, or other bigotry, take care of yourself first and speak out when necessary. Subscribe to the Leopard Blog for discussions on inclusion, diversity, law firm insights, and other relevant topics.
Leopard Solutions is an online resource for real-time legal data and insights for law firms, corporations, law schools, recruiters, and attorneys. Our suite of data intelligence tools helps you with business development, firmographics, marketing, and data analysis. Our tools are popular with HR teams, talent acquisition/recruiters, business development, sales, and marketing teams.