New Hire Tips: Coping With A Cross-Country Move
Posted on by Charisse Curiel
New Hire Tips: Coping With A Cross-Country Move
You planned to move there for years. Decided that after college and law school, "I am going." You're from one area, and you're moving to another. Accepting a job across the country sounds like a great adventure but moving cross-country or even a new city (read: not home, away from your mom) can be stressful and disorienting especially when you do not know anyone in your new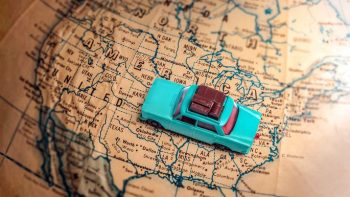 hometown. But a cross-country move could be just what your career ordered. Here are a few tips on how to deal with your cross-country move.
Hire a concierge service. Getting all your utilities turned on, setting up your new apartment or home, and finding out how to transfer the license plates on your car can drive you crazy. Don't try to tackle it alone—hire a concierge service that can handle all those nerve-wracking details for you.
Focus on work. Moving to a new city and starting a new job is stressful. Don't try to do too much. Focus primarily on getting acclimated to your new job and try to do one "exploration" thing each week to learn about your new city.
Go to happy hour. If your law firm has a regular happy hour gathering, make sure you attend. These firm outings are a great way to meet new people and learn about your city from the people who've lived there for years.
Join some groups. There are many free or low-cost social groups that make it easy to meet new people—join them. You will find other people who've just moved to the city and you'll have an opportunity to explore and learn the city with a new friend.
Do the tourist traps. Getting to know your new city can be a tedious project. You don't know the neighborhoods or the culture so you don't know where to begin. To make it a bit easier, consider doing some of the most touristy things such as the bus/trolley tours that highlight different neighborhoods and landmarks.
Moving across country can be stressful, make it easier by connecting to others to help you navigate your transition to a new home and job. Subscribe to the Leopard Blog for discussions on your legal career, diversity, law firm insights, and other relevant topics.
Leopard Solutions is an online resource for real-time legal data and insights for law firms, corporations, law schools, recruiters, and attorneys. Our suite of data intelligence tools helps you with business development, firmographics, marketing, and data analysis. Our tools are popular with HR teams, talent acquisition/recruiters, business development, sales, and marketing teams.