New Hire Tips: Best Law Firm to Work for
Posted on by Charisse Curiel
Ever wonder what makes a company or law firm the "Best Company to Work For?" We definitely have – especially since there seems to be another list released every time we open our news feed. But is it the best law firm for you?
Not too long ago, it was announced that five Biglaw firms made Fortune's List of The Best Companies to Work For. There are others lists as well, such as Working Mother, Vault, Glassdoor etc. But our sincerest congratulations to Cooley, Perkins Coie, Orrick, Alston and Bird, and Baker Donelson who all made the Fortune list.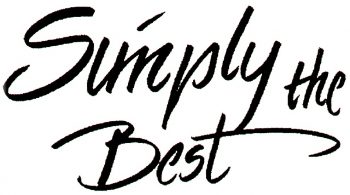 The list got us thinking, how do these companies make it on these "best" lists? What is the methodology Fortune, Working Mother, Glassdoor, et al. use to make their determinations? Seriously, what are the criteria?! It turns out the criteria is different for each list: Fortune and Working Mother, the company has to apply to be considered for the list. Though employee surveys are part of the application, the majority of the burden falls on the employers with the part of the process including dozens of open-ended essay questions. How do you even decide that your firm/company is an awesome place to work at? And, can you imagine if you are the (marketing) person at the company who has to answer all those questions? [Argh!] what pressure! Additionally, to be considered for the Working Mother list, the applicant has to offer at least one week paid maternity leave and some form of flex-work. Glassdoor, on the other hand, relies 100% on published employee feedback and surveys when generating their list. Where's the science in that?
One thing is certain, the companies who go through the time and effort to fill out the extensive application really do care about their reputations and how they are perceived – why else put yourself through the grueling process? These lists can be very informative and give a good macro picture of the company. We are sure there are several commonalities that permeate through the different offices and practices groups at these firms (benefits, vacation, commitment to pro bono service, flex hour policy, etc.), in my experience over the past 10 years, these firms differ not only from office to office, but from practice area to practice area within the same office. Potential for partnership, hours, collegiality, and resources for business development can all differ depending on the practice area or the office location. What does the "best company" list really tell?
While research is important, the only true way to determine whether a firm or company is a good fit is to actually go for an interview. Just because they are on the "best" list, does not mean that they are a perfect fit for you and vice versa. It is very important to keep an open mind and to also remember that you are interviewing the firm as much as they are interviewing you.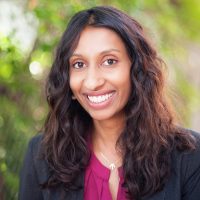 Pooja Krumenacker is founder and CEO of Balanced Legal Solutions, Inc, a legal placement company founded in 2004. Prior to that, Ms. Krumenacker was a practicing attorney. She has forged strong relationships with clients and candidates alike and provides quality service and expert knowledge about the legal market. "I believe in providing step by step guidance and helping people make informed decisions based on their individual needs."
Specialties: All areas of the law including but not limited to Intellectual Property, litigation, ERISA, Corporate, Real Estate, Government Investigations, Healthcare and FDA, Securities, Tax, Antitrust, Trust and Estates, Copyright and Trademark, Energy, Telecommunications and Government Contracts
Subscribe to the Leopard Blog for discussions about diversity, law firm insights, other relevant topics.
Leopard Solutions is an online resource for real-time legal data and insights for law firms, corporations, law schools, recruiters, and attorneys. Our suite of data intelligence tools helps you with business development, firmographics, marketing, and data analysis. Our tools are popular with HR teams, talent acquisition/recruiters, business development, sales, and marketing teams.