Mindful Monday: Do Clerkships Matter?
Posted on by Charisse Curiel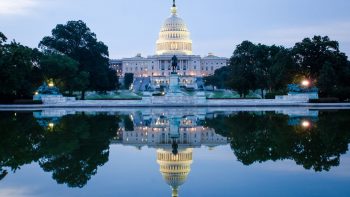 Do clerkships matter? Many young lawyers fresh out of law school wonder about the merits of a clerkship. The typical lawyer answer is; it depends. If the plan is to embark upon a litigation career path, then a clerkship is highly recommended (especially in the Washington DC area) because it is a remarkable way to set yourself apart from the rest of the pack. Most legal recruiters will say that there is a definite correlation between the right type of clerkship and increasing your marketability when searching for a new job. Of course, not all clerkships are created equal.
The What of Clerkships
Federal Clerkships: These are more coveted and most competitive and are highly valued by employers over state clerkships
Appellate level litigation: These positions require a Federal Circuit (appellate) Court Clerkship. Appellate Groups of BigLaw firms and smaller boutique firms that specialize in Appellate litigation usually require s Federal Circuit Court Clerkship at the very minimum (the Maximum being a Supreme Court Clerkship of course)
Federal District Court Clerkship: These are useful for trial-level litigation. Before diving in, consider the type of litigation that interests you most, the personality type you blend best with, and what you wish to get out of the experience before making a determination.
The When of Clerkships
Most lawyers decide to clerk right after they graduate law school, however many lawyers choose to clerk after they have already started practicing. There are distinct advantages to both and each path is different for every person:
If litigation isn't isn't for you, there are specialty courts like the US Court of Federal Claims, the US Federal Bankruptcy Courts or the Federal Tax Courts can be extremely beneficial for a candidate who wants to specialize in one these areas of law (Government Contracts for Federal Claims).
If your legal passion lies more on the transactional side, i.e. M&A, finance, lending etc., a clerkship may not be the route you want to take.
Regardless of the practice area, a clerkship will provide an invaluable experience and increase your networking base. Whether the clerkship itself will enhance your standing in finding a new position, that correlation is not so certain.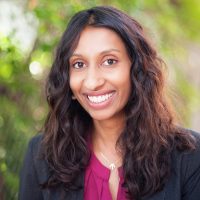 Pooja Krumenacker is founder and CEO of Balanced Legal Solutions, Inc, a legal placement company founded in 2004. Prior to that, Ms. Krumenacker was a practicing attorney. She has forged strong relationships with clients and candidates alike and provides quality service and expert knowledge about the legal market. "I believe in providing step by step guidance and helping people make informed decisions based on their individual needs."
Specialties: All areas of the law including but not limited to Intellectual Property, litigation, ERISA, Corporate, Real Estate, Government Investigations, Healthcare and FDA, Securities, Tax, Antitrust, Trust and Estates, Copyright and Trademark, Energy, Telecommunications and Government Contracts
Subscribe to the Leopard Blog for discussions about legal careers, diversity, law firm insights, other relevant topics. Leopard Solutions is an online resource for real-time legal data and insights for law firms, corporations, law schools, recruiters, and attorneys. Our suite of data intelligence tools helps you with business development, firmographics, marketing, and data analysis. Our tools are popular with HR teams, talent acquisition/recruiters, business development, sales, and marketing teams.