Law Firm Retention: Creating Employee Loyalty
Posted on by Charisse Curiel
Retention for many organizations starts with strong leadership and management that is dedicated to fostering a favorable workplace culture. This can certainly be challenging in the law firm setting, which is busy, stressful, chaotic at times and full of big personalities. Creating a culture that recognizes and rewards great talent is one of the best ways to retain talented staff. Here are some steps leadership can take to retain staff that will greatly contribute to your firm.
Assign Work Appropriately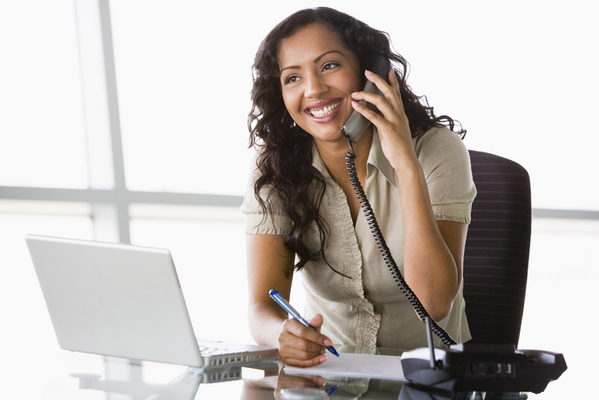 Some attorneys may not be aware what paralegals are qualified to do. As a result, they often incorrectly assign work to paralegals. Paralegals are qualified to conduct legal research, respond to discovery requests and interview witnesses. They are trained to perform complex legal tasks. Giving them less demanding tasks, it may cause them to become bored and disengage from your firm. This is also important to understand because these tasks are hours of billable work and can mean increased revenue for your firm.
Offer Competitive Compensation and Benefits
To build a strong legal team, law firm leadership has to create a positive experience for its employees. Identify ways in which you can further encourage and enable your employees, as these additional benefits including appreciation will be appreciated and remembered. This will not only boost morale but help you retain talented employees.
Be Picky about Your Firm's Leadership
Many employees leave because of communication problems with their managers or lack of mentoring. Great managers care about their people's success. They seek to understand each person's strengths and provide employees with every opportunity to use their strengths in their role. It takes talent to be a great manager and selecting someone who has this talent is important to the success of your support staff.
Provide Educational Opportunities and Training Development
As you are aware, the law is always changing, and new technology is continually being developed. Professional development is essential for your legal support staff, whether or not it is required. When an attorney or a law firm invests in their support staff, they feel more invested. Staff members will also be more knowledgeable as well as more loyal to the firm. Firm loyalty increases retention rates. And though the shift happening in law firms is slow; many employees are aware of it and they are not hesitating exit to go where they feel appreciated and nurtured. In the end, how much you engage your employees will determine rate of retention.
Following some or all these steps, you can easily increase loyalty.  Subscribe to the Leopard Blog for discussions on staff retention, diversity, law firm insights, and other relevant topics.
Leopard Solutions is an online resource for real-time legal data and insights for law firms, corporations, law schools, recruiters, and attorneys. Our suite of data intelligence tools helps you with business development, firmographics, marketing, and data analysis. Our tools are popular with HR teams, talent acquisition/recruiters, business development, sales, and marketing teams.