Law Firm Management: Tips For Building A Powerful Team
Posted on by Charisse Curiel
Law Firm Management: Tips For Building A Powerful Team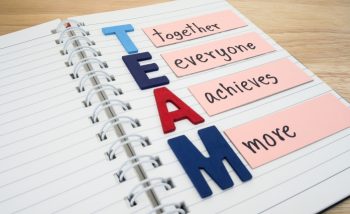 Hiring the right people for your law firm is the first step to success but it's not the only one. If you want to survive and really thrive, you must build a powerful law firm/legal team. Here are a few tips for powerful team building.
Common vision. Before you hire your first associate, it's important to formulate a clear vision for your law firm so that you can find people who understand and support that vision. You don't want to have five associates working for you and each has their own vision of what the law firm should become. To avoid divergent visions, keep your law firm vision at the forefront at all times from the moment you recruit job candidates to the everyday moments of them doing their jobs.
Common goals. Vision without goals to support and manifest that vision is empty. This is why every law firm needs to have common goals that everyone on the team tries to reach. If you can get every associate and support personnel on board with the core goals of your law firm, you create an environment where they can tailor every task and interaction to serve those common goals.
Management support. Good teams support each other. This means that the law firm structure should be designed to support the personal and career goals of every employee. This could mean providing adequate time off for personal goals and it could mean paying for educational opportunities. There are many ways a law firm can support its team but the important thing is that the support exists.
Building powerful law firm teams requires common vision, goals, and a mutually beneficial support system. Leopard List, Leopard's flagship product can help you build an all-powerful team. Subscribe to the Leopard Blog for discussions about diversity, law firm insights, and other relevant topics.
Leopard Solutions is an online resource for real-time legal data and insights for law firms, corporations, law schools, recruiters, and attorneys. Our suite of data intelligence tools helps you with business development, firmographics, marketing, and data analysis. Our tools are popular with HR teams, talent acquisition/recruiters, business development, sales, and marketing teams.