Law Firm Management: Preparing For An Interview
Posted on by Charisse Curiel
Law Firm Management: Preparing For An Interview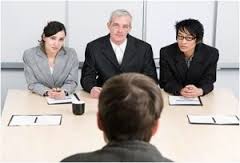 Preparing for an interview is a time suck. A lot goes into the preparation on both sides of the interview table. A candidate interview should give the firm a deeper insight into potential hires' professional background than reading their resume and LinkedIn profile. A firm cannot get deep insight into a candidate's background if they are not prepared for the interview. Here are a few things law firms can do to prepare for the next candidate interview:
Create core questions. Every interview you conduct should be treated like a conversation. However, the firm should always enter the room with core questions that are asked of every candidate and/or specific candidates. If this is going to be a panel interview, all other panelists should contribute to this core list of questions. Combining similar questions into a group or as a series of questions can organize the flow of the conversation.
Review the job requirements. Even if you think you know the requirements of the job, take the time to review the written job requirements. If you're doing a panel interview, distribute the job requirements to all the panelists and encourage them to review the information. You may even want to highlight the most important requirements of the position, or non-starters. Knowing what is truly necessary for success in the role is a great starting point for interview preparation.
Resume Review. In the days before the interview, review the candidate's resume with an eye on the possible qualities that would make them a success. This is the time to also note any glaring holes in their experience and any other experience discrepancies. Take this time to prepare questions for clarification or more information on their expertise and background. If the interview will be conducted via an interview panel, ask all other interviewers to also review the candidate's resume and list any questions, comments or concerns they may have.
Preparing for your interviews will allow you to get the right information out of all the candidates. Subscribe to the Leopard Blog for discussions on law firm management, diversity, law firm insights, and other relevant topics.
Leopard Solutions is an online resource for real-time legal data and insights for law firms, corporations, law schools, recruiters, and attorneys. Our suite of data intelligence tools helps you with business development, firmographics, marketing, and data analysis. Our tools are popular with HR teams, talent acquisition/recruiters, business development, sales, and marketing teams.