Law Firm Culture: The Best Law Firm for You
Posted on by Charisse Curiel
Law Firm Culture: The Best Law Firm for You
You landed the job. You made your choice and are starting to settle in. You arrive early in the morning. You look around and you wonder, did you make the right choice. You picked – and now think – was this right for me? What is the best law firm for you? Trying to figure out which type of law firm, large or small, is the right cultural fit for you can be tough. While each individual law firm has its own unique culture, there are some cultural traits that most large law firms share while smaller firms tend to have a different set of cultural traits. Did you make the right choice for you?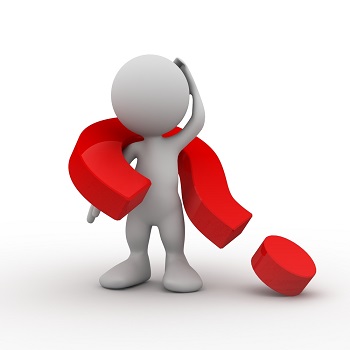 Responsibilities. Even if you're a talented lawyer, you may not get access to the most exciting cases at a very large law firm. Large law firms typically start junior associates out with a lot of research and analysis work, researching precedents and the such. For the opportunity to work on challenging cases sooner rather than later, a smaller boutique law firm may be a better fit. Small law firms typically have fewer associates allowing a young attorney with more opportunities to work on cases further develop your career.
Job Opportunities. At small law firms, you may be expected to wear many different professional hats. The more hats you wear, the more opportunities you have to stretch your skills; but it also means that you will have to do most of the grunt work necessary to move a case forward. On the other hand, at a large law firm, your job requirements may be very narrow without much opportunity to try different tasks or different practice areas. This is great if you prefer your work not to vary too much from your job description although it may become mundane after a few years.
Work-Life Balance/Integration. Great attorneys are found at small and large firms – many small firm attorneys make the conscious decision to work at a smaller firm for peace of mind. Highly competitive law firms are constantly busy and have the pick of B2B cases, but the hours are long and hard. Many families are affected by the workload. Small firm attorneys have the luxury to cut work off at a reasonable hour and spend time doing the things they love in their private lives including spending time away from work with friends and family.
When choosing between a small law firm and a large law firm, it is good to understand some of the most common cultural differences. Subscribe to the Leopard Blog for discussions about firm culture, diversity, law firm insights, and other relevant topics.
Leopard Solutions is an online resource for real-time legal data and insights for law firms, corporations, law schools, recruiters, and attorneys. Our suite of data intelligence tools helps you with business development, firmographics, marketing, and data analysis. Our tools are popular with HR teams, talent acquisition/recruiters, business development, sales, and marketing teams.