Watch a Replay of the Leopard Law Firm Benchmarking Tool Webinar
July 24, 2021
Watch a replay of the recent webinar on our latest product offering with Founder and CEO Laura Leopard, the Leopard Law Firm Benchmarking Tool, which gives law firms of all sizes the ability to benchmark their firm against peer firms utilizing Leopard Solutions' research in critical areas such as:
Attorney growth/decline
Ethnic or gender diversity
Law firm financials
RPL (revenue per partner) and PPP (profits per partner)
Attorney promotions and retention and more.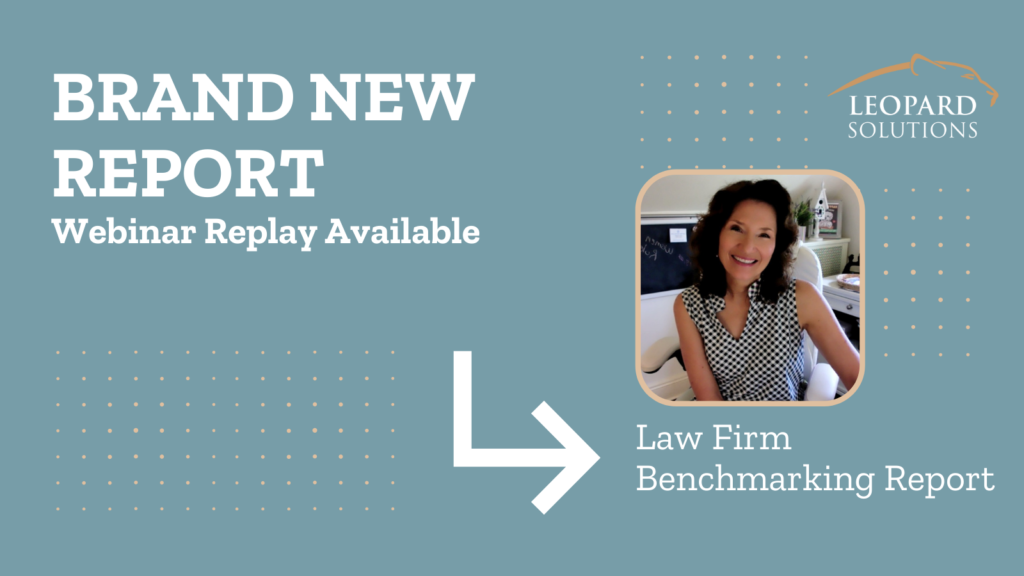 Law firms can also benchmark themselves against other firms utilizing the Leopard Law Firm Index, a composite ranking of law firms updated twice a week.
Read more about the Leopard Law Firm Benchmarking Tool.