Leopard Solutions Webinar Replay – Secrets of Top Recruiters
November 8, 2021
Leopard Solutions and Stefanie Marrone Consulting recently hosted a webinar with a panel of top recruiters who gave suggestions on how candidates and law firms can market themselves more effectively and retain their talent in the hottest job market in years.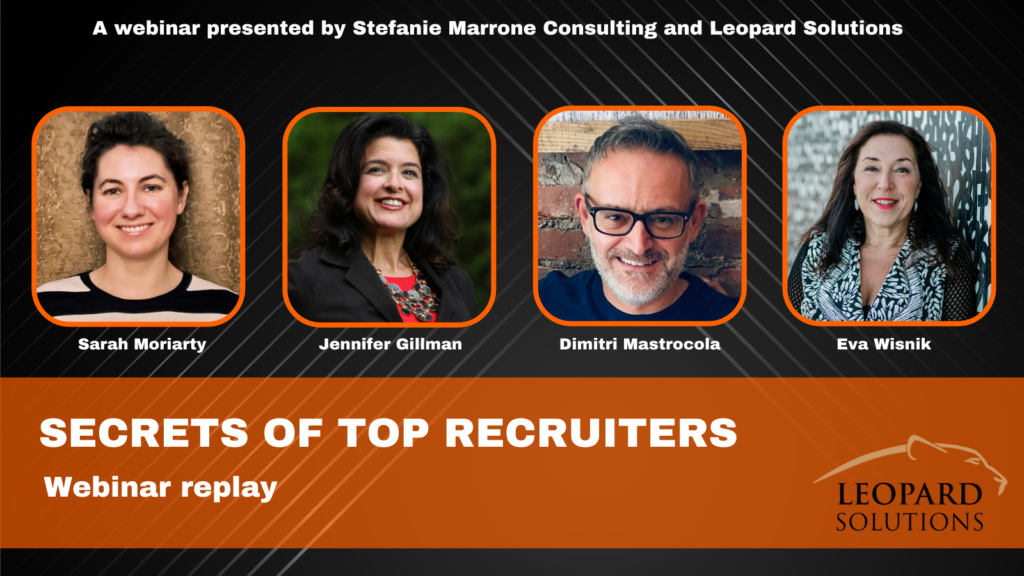 Our speakers included:
Sarah Moriarty, Senior Account Manager at Leopard Solutions
Jennifer Gillman, President, Gillman Strategic Group
Dimitri Mastrocola, Executive Search Consultant for In-House Roles, Major Lindsey & Africa
Eva Wisnik, Founder, Wisnik Career Enterprises
Watch the full webinar.
To learn more about how Leopard Solutions can help recruiters, law firms and corporations with their talent management needs, contact Phil Flora.