How to Bring Out the Rainmaker in You
Posted on by Charisse Curiel
When it comes to rainmakers, the discussion of whether rainmakers are born or bred usually comes up. For the sake of this article, we will assume that some people are born with a stronger set of skills that work well when it comes to succeeding as a rainmaker. But there is no reason that others cannot learn from examining these strengths and rise to become rainmakers as well.
Studying the Rainmaker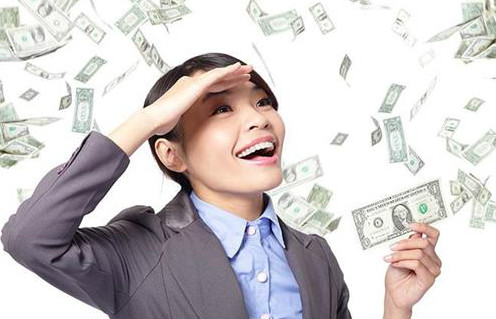 Attorney Patricia K. Gillete helped form and head up an Advisory Board to research whether personal characteristics differentiate rainmakers from other lawyers. It was also headed by leaders from major law firms across the country. Lawyer Metrics published the report on the study confirming that rainmakers do, in fact, have different personality traits from other lawyers.
The study also evaluated the backgrounds of successful rainmakers. They found that going to top law schools does not mean you can be a successful rainmaker. In fact, the study found that lawyers from blue-collar families are inclined to be more successful rainmakers than those from privileged backgrounds. The research revealed that rainmakers tend to score higher and report consistently in interviews on the following traits or characteristics. Among them are engagement, dominance (influence over others), motivating others and risk taking.[1]
As you can see, these traits are those of an attorney who not only enjoy the practice of law but also like forming relationships with clients while solving their problems. They truly understand that in business, success greatly depends on building relationships. They learn to influence and motivate people and gentle persuasion. As such, they become the go-to attorney for many clients. People like dealing with attorneys who seem to care and can help them as well as someone who takes the steps to make things happen. Rainmakers are confident of their abilities and people gravitate towards that.
Recognizing that these traits can be learned and honed is good news. True, that some attorneys will be better rainmakers straight out of law school, but there is no reason that you cannot finesse the traits in yourself. What it really comes down to is how you can sell yourself, your legal skills and be able to consistently deliver to create a solid relationship with the client and others in the legal world. It is a dance that requires a lot of ongoing practice but when done properly, you too can make it rain. Subscribe to the Leopard Blog for discussions on diversity, law firm insights, and other relevant topics.
Leopard Solutions is an online resource for real-time legal data and insights for law firms, corporations, law schools, recruiters, and attorneys. Our suite of data intelligence tools helps you with business development, firmographics, marketing, and data analysis. Our tools are popular with HR teams, talent acquisition/recruiters, business development, sales, and marketing teams.
---
[1] https://www.lawpracticetoday.org/article/rainmakers-born-bred