Law Firm Marketing: Four Essential Elements Of A Sales Letter
Posted on by Charisse Curiel
Law Firm Marketing: Four Essential Elements Of A Sales Letter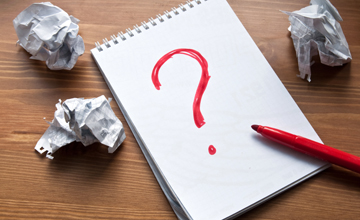 Depending on your law firm's marketing plan, you may be using sales letters to convince potential clients to do business with you. Do your sales letters include essential components that will attract the right kind of clients? Here are four essential elements of a sales letter:
The client's problem. The opening of your sales letter should include some reference to the problem your law firm will solve for the client. For example, a bankruptcy law firm may mention unpaid taxes, foreclosure or credit card debt while a personal injury lawyer might mention an insurance company's paperwork and confusing processes. Mentioning the problem right away, you let the reader know how you are adding value to their life.
The solution. Promptly tell readers how your law firm can help them solve their problems. Tell them about the benefits you offer if they take the time to contact you. Letting the reader know that there is a solution to their legal problems will entice them to keep reading and to possibly contact you.
Your value. There are many law firms offering services to individuals facing legal troubles — how are you different? What's in it for them? Your sales letter needs to highlight what makes you stand out as a law firm and how you are specially equipped to solve their problems in a cost-effective and efficient manner.
Call to action. You must tell the reader what you want them to do. Do you want them to call you, send an email, or fill out a form? Make sure you offer an incentive that will give a sense of urgency.
The point of business is to get the most amount of output with a little input. With these three essential elements of a sales letter, you are sure to gain a lot of output with a small input (of a sales letter). For more information, subscribe to the Leopard Blog for discussions about diversity, law firm insights, and other relevant topics including law firm management items.
Leopard Solutions is an online resource for real-time legal data and insights for law firms, corporations, law schools, recruiters, and attorneys. Our suite of data intelligence tools helps you with business development, firmographics, marketing, and data analysis. Our tools are popular with HR teams, talent acquisition/recruiters, business development, sales, and marketing teams.