NELLCO Schools, watch a live demo.
NELLCO libraries, thank you for your interest in Leopard Solutions. Our solutions arm you and your firm with the data you need, for the knowledge you want so you can take action in real-time from business and competitive intelligence to recruitment and attorney retention, Leopard can help you. 
Please fill out this form and a representative will contact you shortly.
The Leopard Solutions Difference for NELLCO Libraries
Leopard Solutions provides unparalleled, accurate, current, and historical attorney data that is maintained and updated by a team of data experts available to assist you with any of your search and reporting needs. We offer personalized training and webinars to help you get the most out of your subscription and ensure your success.
Reliable
Refreshed and updated weekly with nearly 15 years of history, law firms are assured that they have the most recent and accurate data available for actionable intelligence.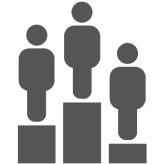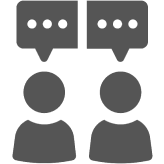 Verified
Leopard Solutions uses our blend of proprietary AI and our staff of professionals to verify the data in our system.  We work hard to ensure that you can trust and count on our information for your data-driven business decisions.
Request A Demo
Need to add our data to an attorney tracking system, contact our exclusive partner, Cluen to request a demo. Cluen's solution, Encore, is used by executive search consultants, legal recruiters, in-house talent acquisition teams, government entities, universities, and venture capital/private equity firms all over the world.

Learn What Leopard Can Do For NELLCO
Solutions for Law Firms | Solutions for Legal Recruiters | Solutions for Law Schools