Law Firm Hiring: Attracting Diverse Candidates
Posted on by Charisse Curiel
Attracting Diverse Candidates
Attracting, hiring and keeping diverse candidates can seem allusive for many law firms. But there are a few things you can do to improve your chances of attracting candidates who are diverse in a variety of ways. Here are a few tips.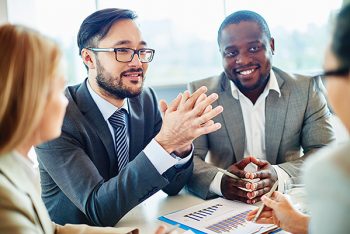 Create an inclusive environment. The first step to attracting a diverse candidate pipeline is to cultivate an inclusive working environment. You can do this by celebrating the differences between your current employees and providing spaces for them to share information about their experiences. For example, you can create a "hidden identities" getting to know you retreat or party where your associates share lighthearted stories about their background.
Diversify your law firm website. When job candidates research your law firm, what do they find on your website? Are the images showing women and ethnic minorities? Are you using photos that show that a wide range of ages is welcome at your law firm? If not, it may be time to upgrade your branding.
Proactively seek out diverse candidates. Make sure that your job ad mentions that you want diverse candidates to apply, and take the time to reach out to organizations that have a network that can access the diverse candidates you're seeking. Often, it can be easier to reach diverse candidates when you're going directly to the communities/associations they are a part of. Though we do not track diversity beyond male or female, you can search Leopard List by associations known for diversity such as National LGBT Bar Association, Women in Law Empowerment Forum, Hispanic National Bar Association,  or National Bar Association to find diverse lawyers.
Cultivating a diverse workforce at your law firm is great for your bottom-line. Bringing people together from different backgrounds creates an environment where unique solutions to problems can emerge. However, you still have to be careful not to alienate your non-diverse employees/candidates. Check out a post by contributor, Dwayne Cash on diversity and how it can create alienation.   Subscribe to the Leopard Blog for discussions about diversity, law firm insights, and other relevant topics.
Leopard Solutions is an online resource for real-time legal data and insights for law firms, corporations, law schools, recruiters, and attorneys. Our suite of data intelligence tools helps you with business development, firmographics, marketing, and data analysis. Our tools are popular with HR teams, talent acquisition/recruiters, business development, sales, and marketing teams.