Attorney Job Search: What is Taking So Long? (pt 2)
Posted on by Charisse Curiel
What is taking so long?! Last month, we discussed the reasons why a law firm would delay getting back to a candidate, here are some reasons why the delay could be more candidate-related.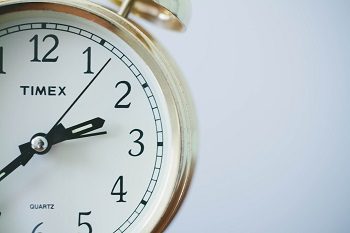 In an ideal world, the organization/company/firm would be transparent and communicate the reasons behind any delays to the candidate or to the recruiter, but that is not the case. The first thing to note: do not to take it personally! The employer is trying to make the best decision for the firm, just like you are trying to make the best decision for yourself as a candidate, and that takes time.
The employer is interviewing several candidates. Maybe the delay is due to the plethora of qualified candidates the employer is interviewing. It takes time to to get through resumes, notes, and interviews. This is a reasonable explanation for the delay. Remember, the more generalized the practice area, the more likely this is going to happen.
There is a lack of consensus. Perhaps there are some mixed reviews in terms of how different interviewers assessed a candidate. As such, it is going to take the firm longer to review their discussions in order to determine whether or not to move forward with any one candidate.
They are waiting for another candidate to decide. This is one situation where recruiters hope that firms would be honest in terms as to why there is a delay in feedback. If the employer made another candidate an offer and is waiting for that candidate's decision before moving forward with your candidacy, that could be a really big explanation for the delay.
Regardless of the reason for the delay, the important thing to remember is to be patient, positive and proactive. Just because you have interviewed with one organization and are waiting to hear back, it doesn't preclude you from pursuing other opportunities if they are available. Just remember, either you or your recruiter should keep all prospective employers updated as to where you stand so there is no miscommunication in the long run.
Pooja Krumenacker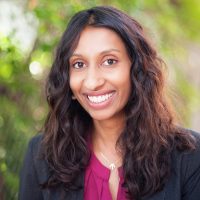 is founder and CEO of Balanced Legal Solutions, Inc, a legal placement company founded in 2004. Prior to that, Ms. Krumenacker was a practicing attorney. She has forged strong relationships with clients and candidates alike and provides quality service and expert knowledge about the legal market. "I believe in providing step by step guidance and helping people make informed decisions based on their individual needs."
Specialties: All areas of the law including but not limited to Intellectual Property, litigation, ERISA, Corporate, Real Estate, Government Investigations, Healthcare and FDA, Securities, Tax, Antitrust, Trust and Estates, Copyright and Trademark, Energy, Telecommunications and Government Contracts