Attorney Job Search: What is taking so long (part 1)?
Posted on by Charisse Curiel
What is taking so long?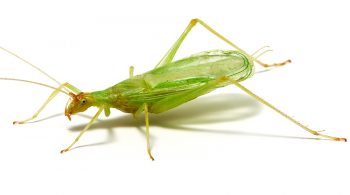 Does this sound familiar? You submit a resume for a position (directly, or with a recruiter); an organization, company or law firm calls you in for an initial interview; it goes well and you get invited back for a full round; then….nothing. Crickets chirping. What is taking so long?! Hopefully, this makes you feel better, this is not an uncommon situation. In other words, you are not alone. According to a Wall Street Journal article just two short years ago, employers were taking twice as long to hire people than they did back in 2010 and that doesn't seem to be changing now in 2018 either.
It is very easy to get frustrated and start blaming yourself. Don't. It may have nothing to do with you. Or it might have everything to do with you. But the point is, beating yourself up about it is going to leave you feeling dejected which will not help with your morale and positive attitude. You will need that upbeat attitude when you get called in for another interview, so try to stay positive! And patient. Easier said than done right?
There are plenty of reasons why the law firm might be taking a while to respond. Let's start with reasons why it may not have anything to do with you.
They are thinking about closing the position. This happens more often than candidates realize. Unforeseen circumstances cause the employer to rethink the necessity of the opening and as such, are deciding whether to close the search. Ideally, they would have had this discussion even before the job was posted. However, say the company just recently lost a client and therefore, there is not going to be as much work as they had expected in order to justify a new hire.
The employer is trying to fill the position internally. Maybe the work in one of the other practice groups has slowed down and the associates are lacking in hours. Perhaps the partnership is trying to fill the vacancy with an associate already within the firm so that he or she can get more hours. The more generalized the practice area, the more likely that this is going to happen. The more specialized the practice area, the more difficult it will be for the employer to fill it internally, and as such will have to look outside of the organization.
Decisions cannot be made quickly. For whatever reason, it may be difficult for the employer to make a decision on a candidate in a timely fashion. Perhaps the decision maker isn't accessible to sign off on the candidate, or the interview committee cannot find a time to get together in order to discuss the candidates.
The employer's needs have changed. During the interview process or shortly thereafter, perhaps the needs of the employer changed – the client who they thought was going to give them prosecution work has now given them a ton of Hatch-Waxman litigation. As such, they now need someone with a different skill set and are trying to sort out exactly what that is going to be.
Internal management decisions. Mergers and takeovers happen constantly. You may not be privy to some internal discussions about two firms merging that would affect how hiring is conducted now and in the future.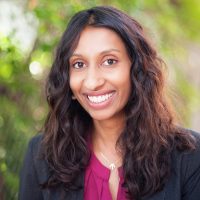 Pooja Krumenacker is founder and CEO of Balanced Legal Solutions, Inc, a legal placement company founded in 2004. Prior to that, Ms. Krumenacker was a practicing attorney. She has forged strong relationships with clients and candidates alike and provides quality service and expert knowledge about the legal market. "I believe in providing step by step guidance and helping people make informed decisions based on their individual needs."
Specialties: All areas of the law including but not limited to Intellectual Property, litigation, ERISA, Corporate, Real Estate, Government Investigations, Healthcare and FDA, Securities, Tax, Antitrust, Trust and Estates, Copyright and Trademark, Energy, Telecommunications and Government Contracts