Attorney Job Search: Three Interview Blunders
Posted on by Charisse Curiel
New Year, New Job: Interview Blunders To Avoid
Even if you're an experienced attorney with a solid level of self-confidence, interviews can present their own set of challenges. Unfortunately, feeling nervous may cause even the most secure lawyers to engage in some serious faux pas and blunders during an interview. Let's take a look at a few interview mistakes you should avoid.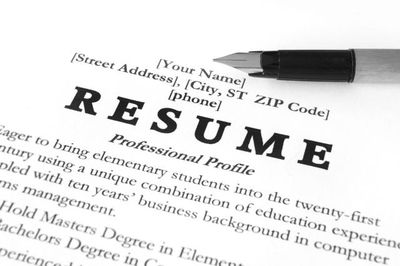 Resume fumbles. Not remembering the facts about your own resume is a serious no-no during an interview. It's normal to forget the exact dates you worked at a certain firm so you must refresh your memory before your interview. Take the time to review the details of your resume so that you can have a clear and coherent conversation about your experience.
Phone texting and gazing. While texting and chatting on your phone may be acceptable when hanging out with friends, doing so during an interview is a serious faux pas. Turn your phone off before you enter the interview room so that you don't reflexively answer or look at messages that come through. You need to keep your attention on the interviewer and make it clear that you're serious about the job opportunity.
Running late. It's important that you arrive on time for your interview no matter how far away it is. Before you head out the door, make sure that you know the route. Check traffic and public transport schedules so you don't run into obstacles. Leave your house earlier enough to arrive 15 to 30 minutes before the scheduled time.
Don't blow your job opportunity by engaging in interview blunders and faux pas. Subscribe to the Leopard Blog for discussions on finding a new job, diversity, law firm insights, and other relevant topics.
Leopard Solutions is an online resource for real-time legal data and insights for law firms, corporations, law schools, recruiters, and attorneys. Our suite of data intelligence tools helps you with business development, firmographics, marketing, and data analysis. Our tools are popular with HR teams, talent acquisition/recruiters, business development, sales, and marketing teams.